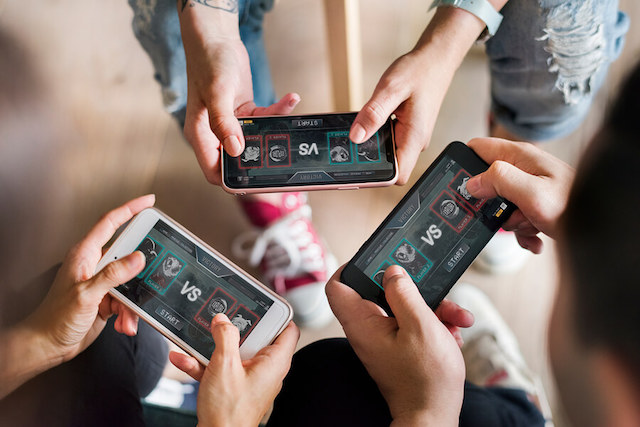 Gamification is not a new concept – in fact, it has been around since 2002!
The decrease in users' attention spans and the increase in digital noise has created the need for more unique and exciting ways to get marketing messages across to consumers.
Offering a unique experience that traditional marketing doesn't – gamification helps to amplify the effects of an existing experience by using the motivational techniques that makes games so engaging in the first place.
Gamification isn't just about creating a game or loyalty program; but rather, turning something that is deemed "boring" and making it absolutely fascinating, irresistible and unforgettable. It is both an art and science, and it turns everyday interactions with your customers into games that ultimately serves your business purpose.
The exponential growth of gaming-inspiring technology such as virtual reality (VR) and augmented reality (AR) will further accelerate gamification into the mainstream media – there's never been a more exciting time for both marketers and consumers than now!
The merge of gaming and marketing
Remember when McDonald's partnered up with Hasbro and came together to create a fast-food Monopoly game? The prize pool included cash prizes, a car and other freebies, but more importantly – extra profits for the global chain!
According to a report by Demand Gen, 93% of marketers love using gamification as compared to static content. The reason it works is simply because of the psychology concept of motivation.
By introducing a dose of healthy competition into your marketing messages, such as implementing a points and rewards system – you keep customers inclined to keep coming back for more. 
The accessibility of gaming
These days, nearly everyone owns their own smartphone.
Add the booming esports industry into the mix, as well as the rise of VR and AR technology – and you have a large pool of consumers who are ready to play.
In fact, virtual reality and augmented reality app development are already being used as an innovative and interactive marketing tool – enabling marketers to enrich the brand experience.
Given that Gen-Z is going to be the largest group of consumers by 2020, the answer to satisfying an audience that grew up playing games on their digital devices is clear.
Level up your marketing with gamification
Humans are social creatures, and we all love indulging in experiences that allow us to connect with others and provide a strong sense of community and fulfilment.
Brands still have a lot of work to do if they want to exploit the marketing opportunities made available by advances in the gaming industry. Games that are poorly designed and executed can equally bring serious consequences to a brand's reputation – which is why working with experienced virtual reality development companies is vital.
Make your customers feel noticed and reward them for engaging with you by leveraging on gamification – fostering customer loyalty and building a positive image for your brand.
If you are ready to inject a ton of fun into your marketing campaigns, then join forces with our Virtual Reality Agency and let's press play!