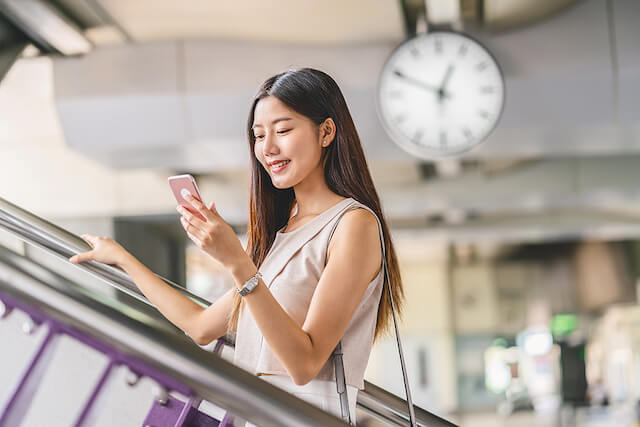 Most businesses understand the benefits of mobile apps, especially when it comes to their bottom line. However, how do you know if your mobile app is effective or working well for your business? How do you make sure that your investment in mobile app development services isn't wasted? More importantly, how do you work better with a mobile app development agency to further improve your mobile app?
Fret not, we're here to help you answer all the questions above. Here are 3 essential ways to know if your mobile app is effective.
1. Improve traffic
Mobile-friendly website designs are great in helping to generate organic traffic for your business. With mobile apps, traffic and lead generation can be further improved. When it is developed correctly, a mobile app can bring in much more traffic than a mobile-friendly creative website design.
While this doesn't mean that you should not invest in a proper website to cater to the majority of your market and target audience, you should instead prioritise on both mobile apps and mobile-friendly website designs. If your traffic has improved since establishing your mobile app, that is one way of knowing that it has made an impact on your bottom line.
2. Better customer engagement and satisfaction
At its core, a mobile app is one of the most flexible tools that a business can have. Mobile apps aren't just for improving traffic. They can help you to improve your customer service, satisfaction, and engagement. We have seen many companies, such as Amazon and Lazada use their mobile apps as a way of building customer engagement and satisfaction.
When customers seek a particular product or service that is offered by your business, they will want to know more about it. While they can look up your website, customers who seek better engagement will prefer to do it through the mobile app. By having a mobile app, you can make it convenient for customers to purchase your products or services right there and then. Convenience and efficiency are what customers look for in today's mobile app development.
If you can deliver on customer engagement and satisfaction, it is a good sign that your business investment has indeed made a positive impact on your bottom line.
3. Deeper insights into customer information
A properly designed mobile app can incorporate various analytical tools for your business. For instance, this includes data on how your consumers use your mobile app. It can also include information such as where your customers are located, what time they use the app, what kind of products or services they like, and much more. You can use this data to adjust your business and further improve your best-selling products and services.
Invest in a Mobile App Today
If you feel that your mobile app has yet to have the desired effect on your bottom line, you should not be discouraged. At IXEN Interactive, we understand the importance of developing a mobile app and how it can draw customers to your business. We are an interactive agency that offers a wide range of mobile app development services centred on building an engaging mobile presence.
We offer a wide range of mobile app solutions, such as Flutter development, so you can access quick and simplified app development tools. Not only is Flutter's navigation design easy on the eyes, but their flexible user interface offers you full customisation of your mobile app to implement features and fix bugs quickly. In addition, Flutter is able to ensure that your app performance is both smooth and beautiful for your audience!
Our team at IXEN Interactive also provides effective creative web design services to ensure that you do not lose out in online traffic. We understand how difficult it can be for businesses to rise against their competitors. Our team of digital creatives are ready to help you create the best mobile app for your target audience.
Having a mobile-friendly web design and an engaging mobile app can work hand-in-hand to attract customers, create engagement opportunities, and create brand loyalty to help your business thrive. Contact us today, and we can help you make your mobile app effective and engaging for your audience!