Client: ST Engineering Electronics
Location: Suntec Singapore Convention and Exhibition Centre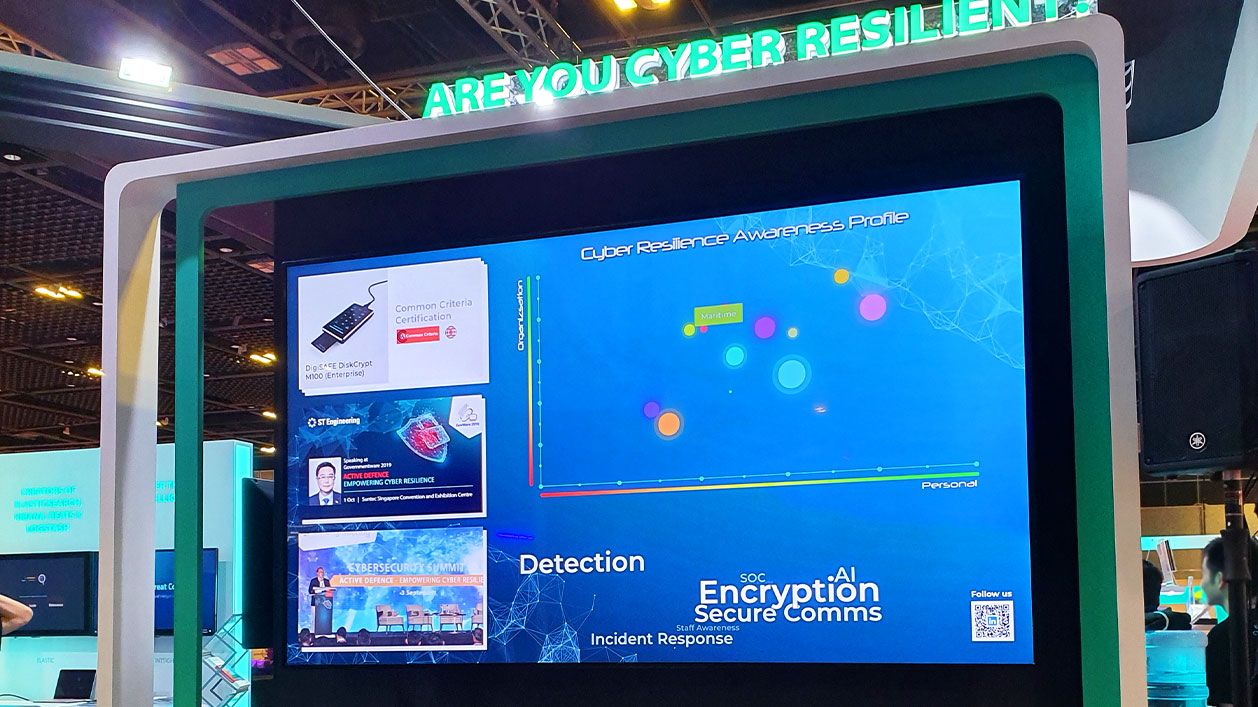 As part of Singapore Technologies (ST)'s requirement for GovWare 2019, we developed videowall, tablet application, and SOCX application interactive works to amplify their presence at the exhibition.
At ST's booth, a 3×3 video wall presents the latest trend of cybersecurity based on users' responses gathered from an interactive survey app on the tablet. The app also creates a personalised guide for the users containing their risk profile as well as a suggested route for the exhibit.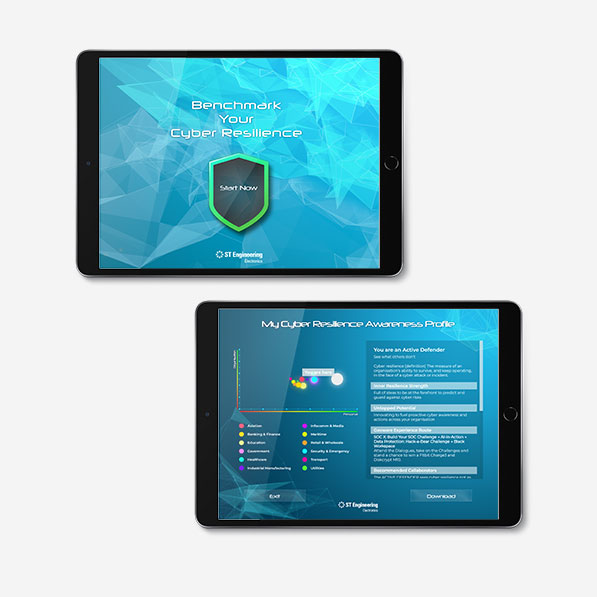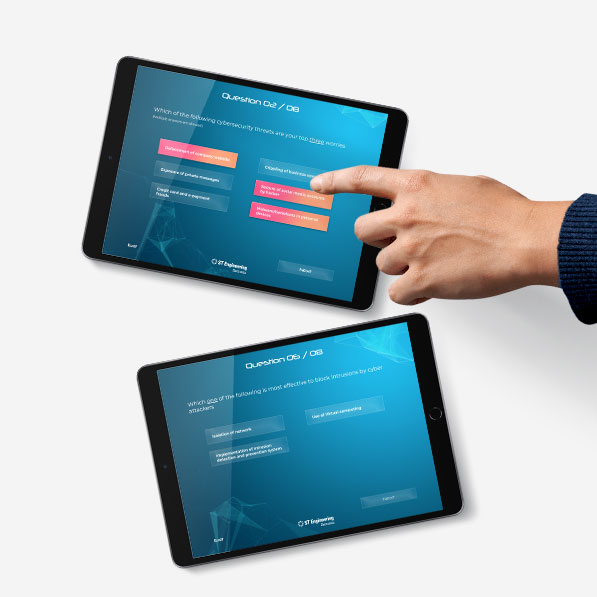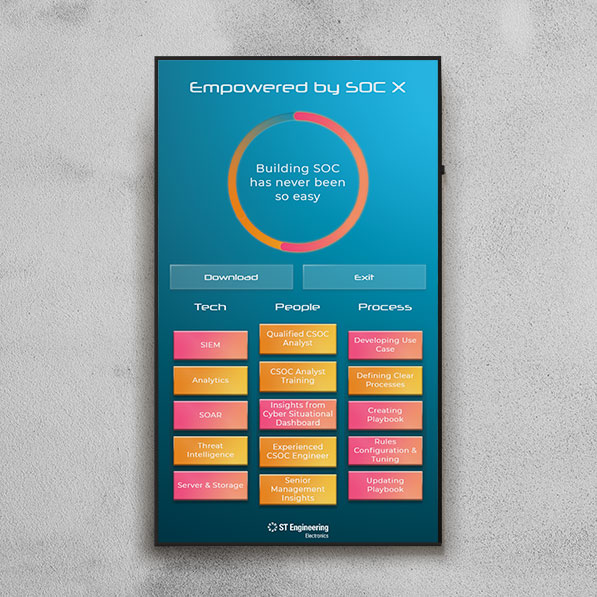 Another part of the showcase involved a touchscreen panel, featuring a gamified interactive quiz on SOC (Security Operation Centre) components to promote ST's SOC products & services.