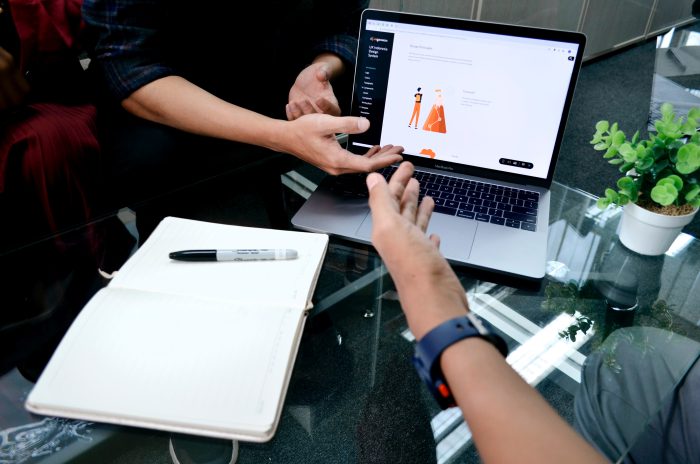 These days, online shopping is almost indispensable. With more and more people making purchases online, it is more important than ever for e-commerce websites designed to deliver a satisfying shopping experience.
Increasing customer engagement
An online store's main purpose is to attract visitors and persuade them to make a purchase. The goal can only be realized with the help of user experience design. The e-commerce website design in Singapore and faster product discovery are two benefits of a well-designed e-commerce site with an intuitive layout and straightforward navigation. As a result, the online store's sales and income may rise.
Increased Customer Happiness
The prosperity of e-commerce web development in Singapore depends on happy customers. Customers are more likely to leave a website without completing a transaction if they have a negative experience there. E-commerce enterprises can benefit greatly from user experience design by better comprehending and meeting the requirements & expectations of their customers. Customer happiness rises as a result, and that's good news for business.
Reduced Abandoned Carts
For online stores, cart abandonment is a serious issue. Baymard Institute found that roughly 69.23% of shoppers abandon their carts. As a result of user experience design, shopping cart abandonment rates have decreased. E-commerce enterprises can facilitate easier transaction completion while lowering the number of steps needed by customers by developing a straightforward and user-friendly checkout procedure.
Enhanced Rates of Success
For online stores, the conversion rate is a crucial indicator. It tracks how many people actually go through with an intended activity (such as buying something or submitting a form). Conversion rates can be improved with the aid of user experience design by making the website intuitive and simple to navigate. E-commerce sites can improve their conversion rates by giving visitors a streamlined shopping experience.
Favourable Perception of the Brand
The way a brand is presented to its target audience is also influenced by the design of the user experience. A user's first impression of a brand is shaped in part by how nicely its e-commerce website is constructed. However, the opposite is true: a website that is poorly created can have a detrimental effect on the brand's image. The e-commerce development company in Singapore may build a stronger customer base and a better reputation for their brand by prioritizing user experience design.
Increased Mobile Responsiveness
Due to the ever-growing mobile user base, it is now crucial for online retailers to provide a mobile-friendly shopping experience. An e-commerce site's reactivity on mobile devices can be enhanced with the help of user experience design. More people will visit the site from their mobile devices, which can boost engagement & purchases.
Conclusion
E-commerce sites can't succeed without careful attention to user experience design. User engagement, user satisfaction, abandoning carts, conversion rates, brand perception, & mobile responsiveness can all be boosted with its support. E-commerce companies can boost their website's performance & accomplish their goals by making investments in user experience design.