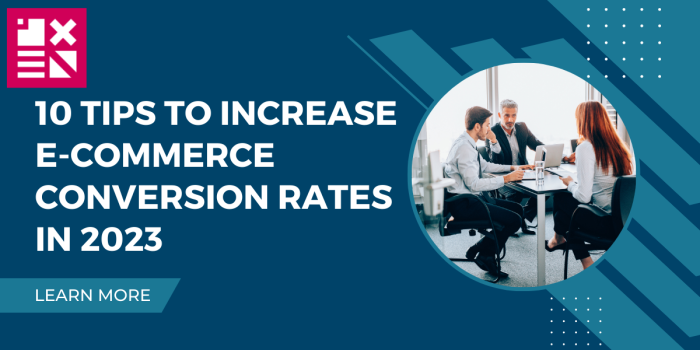 When trying to expand your online store's customer base, the conversion rate is a crucial measure to analyse. As an e-commerce development agency in Singapore, helping any business, small or large, to improve their conversion rates is a primary priority for us.
In reality, there is much more involved in managing an e-Commerce business. You would require an optimised website, tactics to engage clients, and a distinctive offering to beat the average e-Commerce conversion rate of 2.5–3%.
This article will walk you through 10 ways to increase your online store's conversion rate. So let's get started!
Mitigate Supply Chain Disruptions
Stockouts, referred to as out-of-stocks, have increased by 250% since before the pandemic, according to recent data from Adobe. Constant bottlenecks in the supply chain are having an effect on online shoppers, who have to deal with the aggravation of stockouts. However, this results in decreased revenue for stores and may even harm their reputation.
Offer Customers Flexible Return Options
The retail industry is in a bind. To enhance the 'conversion meter,' they worry about offering customer-friendly return procedures. However, they worry that such policies may increase product returns and eat into their profits.
But new data from IMRG reveals that making the returns time longer does not automatically make more returns possible or considerably lengthen the returns window. Therefore, stores should think about publicising their accommodating practices all over the web. As a result, customers will experience less friction and worry when shopping online.
Sort Out Your Search Issues
Large e-commerce sites made by e-commerce mobile app development company Singapore have shown consumers that making purchases online is straightforward; in fact, in certain circumstances, it may be too simple. This places a heavy burden on merchants to ensure a satisfying buying experience from start to finish. Unfortunately, most stores still have sites that make it difficult, if not impossible, for customers to locate and purchase the specific item they are seeking.
For Long-term Success in Future Proof Your Online Store
The sustainability and ethics movement's impact on online shopping will be substantial. People would always choose to buy from companies that share their ethical and moral standards.  Nearly sixty percent of consumers questioned by IBM are open to altering their purchasing patterns to lessen their negative effects on the environment.
Zalando and Farfetch are just two examples of e-commerce sites that let shoppers apply filters based on their own sustainable ideals in an effort to meet the growing demand for ethically produced goods.
Ask Your Clients
Requesting direct customer input is common practice among popular online services like YouTube & Quora because of the invaluable insights gained from doing so.
Merchants, and an e-commerce development company in Singapore too, could benefit from this strategy. Whenever it comes to providing the highly personalised experiences that customers desire while also protecting their privacy, collecting specific feedback from your clientele can be a crucial arrow in the quiver.
Leave No Cart Behind
Taking on the issue of shopping cart abandonment can help retailers improve their stores & their conversion rates. Seventy percent of online shoppers never complete their purchases, costing businesses a lot of money.
Even though there are some novel approaches to reducing desertion, businesses shouldn't overlook the critical post-abandonment period in their marketing. In particular, businesses in the retail sector need to ensure they have a system in place to use email to win back dissatisfied customers.
Utilise The Knowledge of The Crowd to Increase Sales
When it comes to making purchases online, consumers have a plethora of options. These choices may include whether or not to finalise a purchase, whether or not to continue seeking for lower rates elsewhere, and whether or not to trust (or not to trust) product reviews or suggestions.
Retailers have numerous chances to guide insights about customer behaviour and decision-making, thanks to the complexity of today's shopper choice path, which in turn increases conversion & satisfaction.
Make The Customer's Experience Unique To Them
Customers have come to anticipate, seek, & demand personalised experiences thanks to the likes of Amazon; a survey by Epsilon & GBH Insights revealed that 80% of respondents want customization from shops.
However, advertising has taken the role of Amazon's as well as other retailers' personalised product recommendations and suggestions. They've given up on being a part of the product-discovery process and are instead letting advertisements take the wheel.
Dealing With Shrinking Attention Span
Customers now have shorter attention spans and more complex trips. Several causes, including the proliferation of smartphones and the subsequent shift to mobile media consumption, have contributed to this decline. Micro-moments are defined by Google as "the instant a person reaches for their phone or other mobile device to make a purchase, get information, or plan their next move." Customers place a premium on timely and pertinent information in these situations.
Focus On Omnichannel Optimisation
The word "omnichannel" has been in use for some time. The e-commerce website design and development in Singapore which hadn't already embraced digital marketing strategies faced increased pressure during the global epidemic to replace traditional retail locations with online-only outlets.
While the annual "Connected Retail Report" from CI&T demonstrates that the best merchants have made great strides towards omnichannel retail mastery, the majority of businesses are still playing catch-up.
Conclusion
You can make the most of the website traffic & your investment in essential eCommerce features by adhering to these guidelines. Get your online store's cash registers ringing quicker than ever and smash your lofty 2023 sales goal!