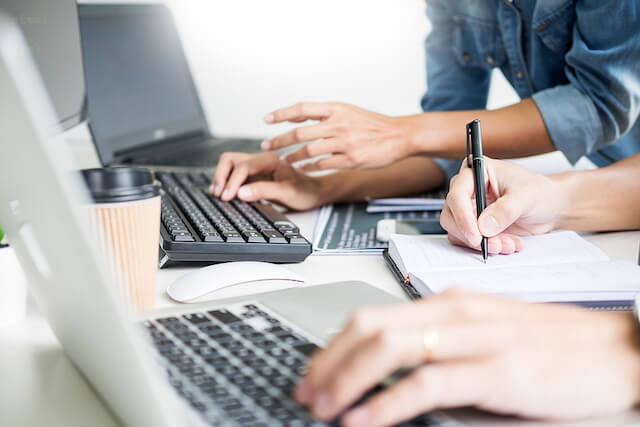 Things currently look uncertain as the COVID-19 pandemic continues to affect everyone in the world. In particular, businesses will have to find new ways to adjust to this situation. Some businesses, for example, have found ways to thrive online.
This is possible as many businesses are spending more on creative web design. As more people stay safe and stay home, their screen times have gone up as well. More and more people are spending time on their phones while they remain indoors for most days. This means your business website has become an essential tool to connect and engage with your customers on a new level.
We take a closer look why businesses have invested more during the pandemic.
Going where your audiences are
No one truly knows when the pandemic is going to end. What we do know is that you should start to focus more on bringing your business through digital channels online. With more people spending more time on the internet, that is where your priority should be.
It is true that your business may have created and established a website in the past and even marketed with other digital platforms. However, you may not have invested a significant amount of time, money, and effort into developing a proper website. While it was never a priority in the past, this pandemic has caused many businesses to rethink their approach.
Your website is the face of your business in the online world. If you can properly improve the e-commerce side of your business, your business can thrive during this pandemic period. Online stores are the best way for customers to purchase your goods and your products as they can simply use the app to make all their purchases. By going online to where your audiences are, you can offer better prices, features, more marketing possibilities, and attract more customers and sales.
Replace lost opportunities with better strategies
In today's digital age, digital marketing has never been more important to be at the forefront of a business' marketing strategies. While the times ahead remain challenging for any business, you should start adjusting your strategies by investing in digital opportunities. Companies such as Chipotle have recently embraced social media platforms such as TikTok and announced revenue growth of up to 14.6% and 88% increase in digital sales growth. Another essential factor you should not neglect is improving your business website by contacting an interactive agency to plan your creative web design strategy and boost the appeal of your site.
Most importantly, this should not be a temporary pivot due to the pandemic. Businesses may see web design to be a short-term investment and as a temporary decision. On the contrary, an excellent web design carries significant long-term value as it can create a positive impact both short-term and in the future. With better website design and proper adjustments to your marketing strategies online, you can make your business even more crisis-resilient in the future.
Succeed By Taking Your Opportunities
Businesses who are able to adapt and adjust to the new norms will be able to thrive and succeed going forward. By investing more in web design, you can open up your business to other opportunities of investment and yield a higher profit.
If you've understood the importance of creative web design, our team at IXEN Interactive are ready to help your business make great strides with your online presence. We are an interactive agency with experience in aiding business to create a stronger brand through web design. Not only can we ensure that your website will load faster and appeal to your target audience, but can also improve your e-commerce store through mobile app integration. This way, more people can view your products and services through their phones!
From mobile app development services to marketing on social media platforms and more, we are ready to help your business take the next step in this challenging period. Speak to us today and learn more about how we can help your business make the right decisions!