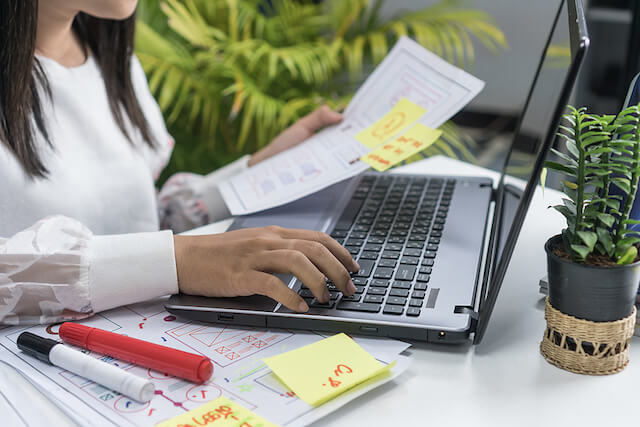 Many small businesses believe that websites and mobile apps are not worthy investments. Many of them see it as an unnecessary expenditure, and some of their reasons are valid. After all, mobile app development services and competent website designers do not come free. They cost a hefty fee, at the start and during maintenance. However, when it comes to running a business, some expenditures are able to create better opportunities for income and can greatly balance out the investment.
Great website designs and mobile apps are some of them. With a digital creative agency by your side, they can turn your business towards success. Here are a few ways your business is able to succeed with a competent website and with mobile apps.
1. Establishing a strong brand presence
Successful businesses don't just focus on expanding. They understand how important it is to retain their customer base, which is why they spend just as much, if not more, on customer retention. To do so, you would need to establish a strong presence.
When it comes to online, the best way to ensure that your brand is known is to have a competent website that is neatly designed and loads fast. Your website should have all of the information your customers seek, be it to purchase a product or opt for your service. At the same time, a mobile app can accomplish the same thing due to its convenience.
Used in tandem with each other, mobile apps and websites can increase your chances of securing more business from previous customers.
2. Incorporating the human component
Taking the time to establish a real and genuine connection with your customers can make every transaction feel more 'human'. While websites and mobile apps are not able to replace in-store transactions, they do an excellent job approximating it. In particular, the human component. Through your website and mobile app, your business can reach out and communicate with customers, solve their issues, and make them aware of any new offers and ongoing promotions.
Mobile apps and websites also give your customers a platform where they can interact with your business and make their voices heard. On top of it all, customer service becomes easier, simpler, and much more efficient to manage via a mobile app or website.
3. Build a database
Whenever someone visits your website or downloads your app, you will have access to certain information and data that you can use to build a database. This database can also contain all of your previous and current clients, as well as any future prospects.
You can use such information to target your customers, through customised ads and recommendations on products or services that they may like. One such example is Nike, where they are able to target consumers from different regions and offer personalised content for their mobile devices.
Having a clear understanding of what your customer wants can put your business in an excellent position to create a relevant and pleasant consumer purchasing experience.
Seek a digital creative agency today
The success of your business depends on many factors, including good website design and a mobile app to connect with your customers. If you are ready to bring this much-needed innovation into your business, then we are ready to help. IXEN Interactive is a digital creative agency that integrates both technology and design to create the best mobile app experience for your clients and customers. We understand how it can determine the future success of your business, and we are ready to make that a reality.
From ecommerce website design to augmented reality apps and more, our experienced team of designers and developers are ready to help your business rise up above the noise and gain an edge over your competition!