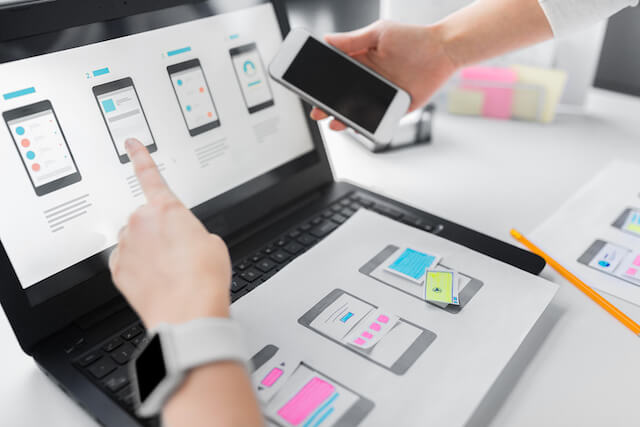 There was a time when mobile apps were reserved only for the bigger brands.
However, things have changed drastically in recent years – with more and more brands working closely with a mobile application development company to help grow their business to even greater heights.
Very soon, mobile apps might well overtake websites in becoming the first point of contact between brands and users – not convinced? Here are 5 reasons why there has been a spike in brands leveraging on this soon-to-be mainstream platform.
1. Visibility
Statistically, your company has a much better chance of being seen by the average consumer if it has a mobile app. Even Google has signaled that mobile experience is a key factor in determining a customer's satisfaction with a brand.
Especially if your business is targeting Generation Z – creating an engaging and interactive mobile app is the best way to reach out to this fast-growing audience.
2. Direct marketing channel
A good reason to invest in mobile apps is that it allows you to push sales, discounts, and promotions to your customers that doesn't involve much action on the part of the user. Rather than having users find you on Google, you can reach out to them anytime you want with the help of push notifications – minus the overflooded marketing noise on the internet.
3. Earn customers' loyalty
79% of customers say that loyalty programs make them more likely to continue purchasing from brands.
In order to earn customers' loyalty, you have to first provide value to them – this can come in the form of useful information, engaging content, or rewards. The more incentivized customers are to use your mobile app, the more likely they'll also refer it to people they know. This in turn leads to more downloads and even more repeat customers!
4. Increased brand awareness
Having a mobile app can help build brand awareness, since it will be likely listed on the Google Play and App Store – which saw a record 204 billion app downloads in 2019!
However, this also means that you will be competing for downloads with a long list of other apps – which is why you still need to put in the hard work to craft a solid strategy and design an app that is functional, reliable, and as user-friendly as possible.
More importantly, tell a story about your brand that users can relate to.
5. Improved customer interaction
Having a mobile app can drastically change the way you interact with your most valuable customers.
In fact, the average consumer behavior suggests that they're more likely to communicate with your business and raise their concerns via an app, especially if there's a built-in help desk feature, rather than text or call.
Customers appreciate brands who try to communicate with them on a regular basis, and the best ways to do so is to offer surprises or gifts, help them solve a problem, or provide advice and recommendations.
It's hard to deny that having a mobile app today puts your business in a good position to stand out amongst your competitors. It's also never too late to get started – at IXEN Interactive, we offer mobile app development services to brands who wish to design highly-engaging and creative mobile apps to support and expand their business.
Our interactive design company consists of an experienced team of mobile app developers who have helped to create award-winning apps for a variety of clients in different industries. Find out more about what we can do for you by getting in touch with us today!