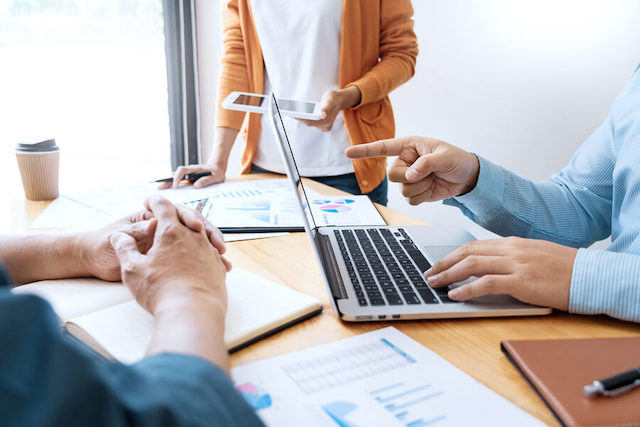 The growth of Digital Marketing is expected to explode in the next few years – with over 87% of marketing budgets being spent on the channel by 2022.
In the ever-evolving digital world, staying on top of the latest trends is not just a nice-to-have; but rather, a vital opportunity that you have to take in order to continue engaging and surprising your customers.
Below, we've rounded up 3 key trends that are going to have a huge impact on your marketing campaigns going into 2020, and the years that follow.
Let's dive straight into it!
1. Optimizing for voice search.
Features like Google, Alexa and Siri have revolutionized the way we now use our devices and engage with content.
The growth and adoption of hands-free technology will continue to increase rapidly in 2020, and we will start to see more people using voice assistants to communicate with each other – including their favorite brands.
With 50% of all searches coming from voice search in 2020, in addition to the domination of the mobile-first generation – it looks like voice search will play a critical role in marketing strategies in the year ahead.
And with voice search comes conversational marketing ­– or people using more informal sentences to look for what they want on the internet. As such, it only makes sense for businesses to try and optimize content fit for voice search, such as making content less structured and more conversational.
2. The rise of chatbots.
Allowing you to communicate with your customers in real-time, 24/7, 365 – chatbots play an important role in improving the user experience on your website and keeping customers happy.
It seems that one of the most popular ways to utilize chatbots is to power customer service – given that chatbots are growing increasingly sophisticated and capable of tackling more complex requests and questions, leveraging on them is a great way to save both time and resources.
It's no wonder that many brands are now working with a mobile app development agency – chatbots do exceptionally well in mobile apps, allowing customers to intuitively connect with brands to find a solution to their problems.
3. Virtual and augmented reality is REAL.
While virtual reality (VR) and augmented reality (AR) aren't exactly new concepts, we have yet to see them take off to their fullest potential – but that might just change in 2020.
Customers love interactive content – and it seems like they are increasingly seeking for such content online! This is where AR and VR technology can help to fill in the gap – due to its originality and shareability factor, it's no wonder that many brands are looking to invest in shoppable posts, 360-degree videos and augmented reality app development.
In fact, while VR is the more popular variant as of now, it is estimated that AR will soon overtake and take helm in 2020.
Moving forward
While there is no sure way of predicting which trend is better than the other – following an agile approach is key to viewing all your marketing campaigns and strategies. If you haven't already noticed, most of these key trends are closely intertwined – and combining them based on what is most relevant to your business goals and customers is the way to go in 2020.
The future in Digital Marketing is looking brighter than ever, and there is no better time to start than now. Get our Interactive Digital Agency on board to help you leverage on these trends by giving us a call today!