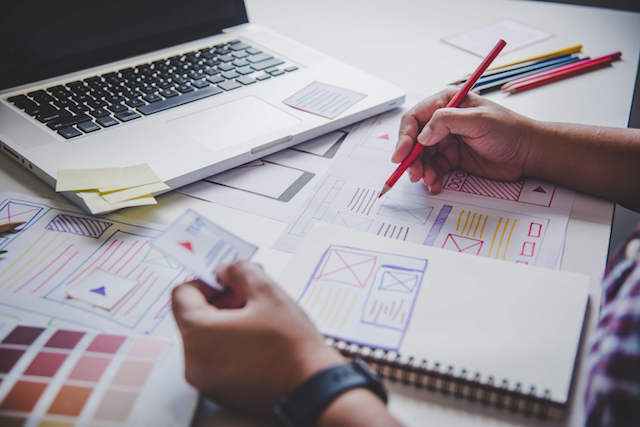 Often overlooked, it is the design of your ads that can make a huge difference whether your campaigns spark joy, or simply fall flat.
While traditional Digital Marketing Agencies act as your one-stop shop for keeping all the technical aspects of your business in check, a Creative Digital Agency tends to be far more specialized – focusing on striking logos and attention-grabbing visuals to give your brand that extra wow-factor.
If you still can't seem to grapple with what a Creative Digital Agency actually does, and how they can help your business – here is the lowdown:
We help brands tell stories.
The need for more engaging and interactive content has driven the rise for better storytelling, and this is where the expertise of a Creative Digital Agency really shines through.
Great storytelling requires a lot of planning and strategizing in order to pull it off seamlessly. If you find yourself lost and need help with crafting a strong brand image and game plan – a Creative Digital Agency can step in to provide that much-needed support.
We focus on creating content.
If you ever heard the term: "Content is King", then know that a Creative Digital Agency are rulers of content creation. Their forte lies in brainstorming creative ideas and executing them flawlessly through all forms of digital media –  crafting a series of content that best express your brand's unique points in order to build a strong brand presence in the eyes, and minds of consumers.
It has been proven that companies with a strong focus on creativity enjoy 1.5 times more market share than those who don't – case in point: creative agencies ought to be an indispensable part of any business!
We are an integration of on-point branding and effective communication.
Once you got your overall brand strategy all sorted, it is now time to turn it communicate it to your target audience.
More than just a Creative Digital Agency, we are an Interactive Design Agency that specializes in Interaction Design – our team is made up of creatives, brand strategists, producers, writers, and developers that are all experts in their own field. Working together to create custom solutions that combines both impeccable design and innovative technology to design an out-of-this-world user experience for your customers to enjoy.
At the end of the day, the problem is not finding a Creative Digital Agency to do the job, but finding a good one.
At IXEN Interactive, we first seek to understand more about your business and overarching goals – and then recommend the right set of tools and services such as interactive installations and augmented reality app development to maximize your campaigns' potential in improving your bottom line.
Building a strong brand doesn't just happen overnight and takes plenty of hard work – if you are ready, get our agency to help tell your story in a way that tugs at the heartstrings of your target audience!