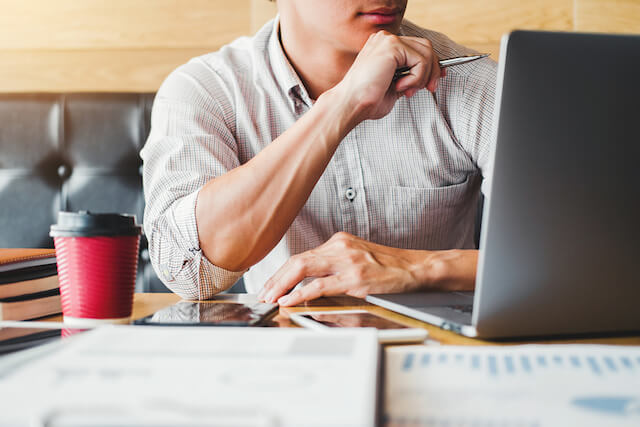 In an ideal world, your business will have both a responsive ecommerce site and a well-designed mobile app.
After all, they are both complementary platforms that each come with their own list of unique advantages. Unfortunately, not every business has the resources to have both at the same time, and many end up having to choose one of the two.
Should you be at a crossroads of which one to focus on – here is what you need to know in order to make the best decision:
Majority of users still browse on websites
It's easy to see why people think that ecommerce websites have taken a backseat to mobile apps. The rapid and continuous growth of mobile usage suggests that mobile apps have completely taken over – but the truth is, the average consumer still prefers browsing a company's website instead of downloading their app.
For majority of users, a website is still the ideal platform to learn more about a brand's products and services, and an exceptional ecommerce website design is still very much essential to the online presence of a business.
Mobile apps are more interactive
Businesses both online and offline thrive on interaction. The more customers they communicate with on a daily basis, the better. This is where mobile apps shine, as the platform supports a consistent and immediate communication loop between a brand and their target audience.
Even if you aren't selling a physical product, mobile apps can be useful for booking services and managing appointments – further streamlining the process through automation and providing a seamless experience for users.
Adoption of mobile apps is growing
Almost every business owns a website, but not many own a mobile app. However, this is expected to change in the next few years.
As mixed reality development is slowly changing the way brands market themselves – mobile apps are going to be the key tool in which users can immerse themselves in unique and captivating experiences. In fact, some of the bigger companies such as IKEA have already started integrating their catalogues into their mobile app – using mixed reality technology, customers are now able to envision what different furniture pieces will look like in the comfort of their own home.
Which one should you invest in?
As already mentioned, mobile apps and ecommerce sites perfectly complement each other.
As far as cost-effectiveness go, ecommerce websites are less costly – but there are now plenty of affordable mobile app development solutions that you can cater to suit your budget.
The best is to find an interactive design company that is able to do both – at IXEN Interactive, we offer a range of mobile app development services and ecommerce web development solutions to help you build a strong and consistent online presence that not just looks great, but works great as well.
Whether you wish to streamline a specific process of your business, or simply want to create a compelling game to capture your audience – tap into our team of experienced designers and developers and future-proof your business today!