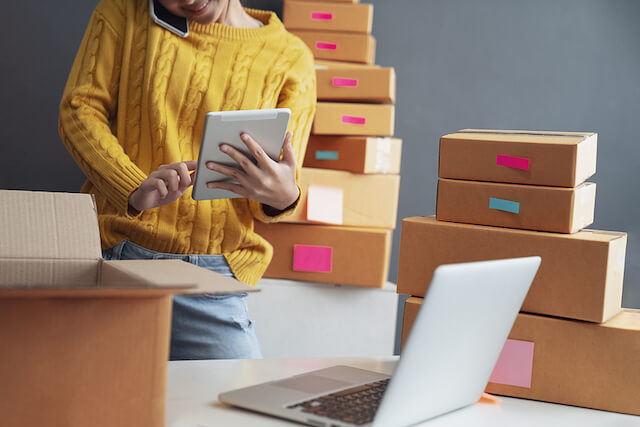 Your e-commerce business is equipped to survive during the pandemic as customers are turning to online stores for their essential and luxury goods. However, not knowing which areas of your business to strengthen is a struggle that a lot of e-commerce businesses are currently facing today.
Here's how your e-commerce business can adapt and be on the right path towards growth during the pandemic.
Invest in good and high-quality content
When the market is in flux, it is best to invest in something safe and stable. Content is a pillar of marketing that provides long-term value, especially during these uncertain times.
Now is the best time to reach out to your previous clients. Sending them an email or text, especially using content that is relevant and valuable to them, is a great way to re-establish that line of connection.
Always keep your blog and your social media updated. You should also consider other types of content, such as working with an interactive design company to help you keep your audiences engaged and interested while shopping with you. Revamp your site and add new features to make it easier for shoppers to make their purchase.
For Nike, the company offers an interactive '360 Fit' system to help users measure themselves and find the right fit as accurately as possible. They also added a series of mini video tutorials to provide visual guidance.
Make shopping much easier for consumers
Shopping may not remain exclusive to online only. With the economy's re-opening, customers are going out of their homes and returning to their retail therapy in stores. With AR technology, you can offer an attractive way to shop online – and this time they can view how the product will look like in their home.
With the help of a virtual reality company, many businesses, such as retail and even travel, are having success through offering 3D models of products that are true-to-scale. For example, Castlery offers visitors a look into their online stores through augmented reality presentation. Using the app, shoppers can get immersive sense of what the furniture piece will look like with their current décor and also inspect more intricate details like fabric textures. This helps to simplify the furniture shopping process to create their dream home.
Adapt Your Business
The ability to adapt is the key to the survival of any business. For your e-commerce business to stay afloat, you should find ways to show your potential and existing customers that you can bring value to them. The best way to do that is to have a proper content strategy and an exit plan for when things return to normal.
At IXEN Interactive, our goal is to help you find ways to transition your business during this time of need. As an interactive design company, we can help to deliver a robust and focused online brand presence that allows your customers to see the value that you bring to them. We also provide solutions through interactive augmented reality, on top of mobile app development services and e-commerce web development, so your business can continue to engage with your customers through an online virtual shopping experience or even host online events!