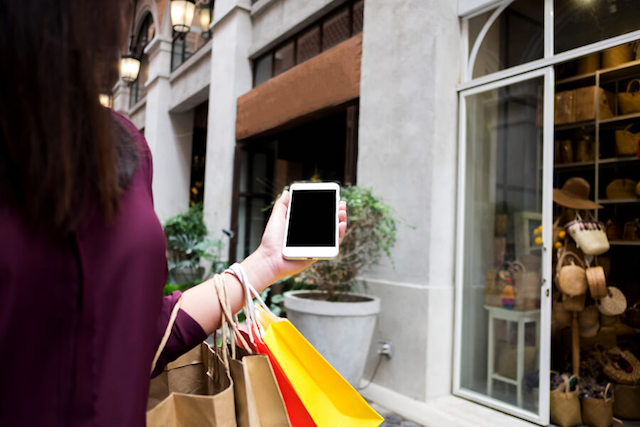 Imagine this.
You enter a clothing store, and while browsing through the collections of clothing, you notice at the corner of your eye a digital screen that allows you to "try on" the pieces that you like. Without having to step into the changing room, it also shows you a bunch of recommended accessories to pair with the outfit.
Needless to say, you look great – so you decide to leave the store spending a little more than you intended, but feeling pleased with the entire experience.
How people shop in stores is set to radically change over the next few years – and with the short attention spans that people have these days, you probably only have a few seconds to try and attract them to your store and engage with your products and services.
More than just a smart store, Interaction Design offers unlimited possibilities for brands to engage and provide unique experiences for their customers at multiple touchpoints.
It is the way to move forward – even small businesses can now leverage on this wonderful solution to put up a good fight against the big guys!
Benefits of Interaction Design to Small Businesses
1. Persuasive content
Interaction Design is just like its name – it's designed to be "interactive".
The type of engagement that you get with customers is hard to replicate with traditional static content and digital media – it's basically two-way communication with the added sense of excitement and freshness to it.
Mixing both physical and digital interfaces to tell your brand story triggers emotional connections and in turn, creates lasting impressions and better user experiences – the secret to turning consumers into customers.
2. Higher sales
Just like the store that was able to make you unknowingly purchase an entire new outfit from head to toe – by focusing on making interaction design an integral part of your marketing strategy, you will enjoy better engagement from your consumers, which all ultimately funnels down to an increase in sales and revenue!
3. Interaction Design is shareable content
Highly engaging content, whether it's a video, infographic, or blog, is something that consumers can't help but share with their friends – especially on social media.
Interaction Design is built for the era of social media – offering highly personalized and meaningful experiences, whether it be done through interactive media or interactive exhibitions is potential viral content in the making!
Not to mention, the feedback that you get from consumers is pretty much priceless.
4. Brand exposure
Higher engagement and shareable content inevitably leads to maximum exposure for your brand, which makes you seem more credible in the eyes and minds of consumers.
Combining both virtual reality (VR) and augmented reality app development – our Creative Digital Agency has executed various interactive installations that has proven to be the powerful link needed to connect people and the brands they use.
5. Improve the customer experience
Everything we do is for the customer.
When you adopt a customer-centric approach – it's hard for consumers to say no to your products and services, or worse – go over to your competitors. Keeping them engaged and having them look forward to what your brand has in store for them is well-worth hiring an Interactive Design Agency to stay ahead of the curve! Consider yourself sold.