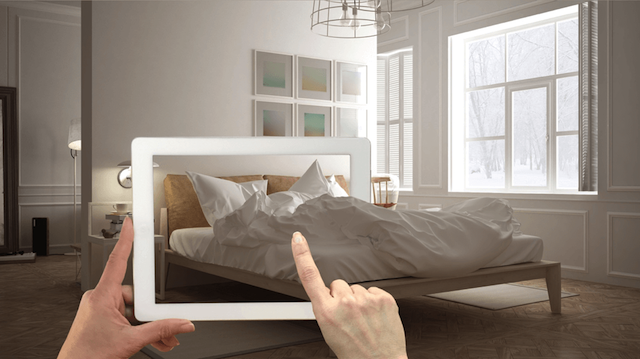 Augmented reality (AR) is no longer just the future – it's already here and it's here to stay.
There is no better time to leverage on AR and use it in your next marketing campaign – if you are looking to revolutionize and revitalize your marketing campaigns, here are some fun and clever ideas that you can pull off by investing in augmented reality app development!
1. Incentivize customers for checking in.
A great way to encourage people to "check in" and go to your physical store is by giving away freebies or a discount.
For example, give customers a sample product or gift certificate for visiting your store at certain times of the day in order to pull in traffic. Entice and grab customers' attention by using an AR application to do it – with daily surprises that users will have no choice but to keep coming back to check.
2. Let customers visualize what it's like to own your products and services.
More and more businesses are using AR apps to give customers a chance to visualize and try their products and services.
For example, if your store sells home decorations and furniture, you can use AR to let customers visualize what certain products will look like when placed around their own home. Adding a personal touch, AR allows your customers to imagine what having your product looks and feels like, which would otherwise be impossible without all the logistics.
In the case of customizable products, you can even use AR to give users a full 3D view of their custom-made product, as if it is already ready for them and on display!
3. Augment your brand materials.
Your business cards and brochures can stand out from the crowd by simply giving them an AR makeover.
With the use of an app, users can do a quick scan using their smartphones – revealing a bunch of information about your business and what value you can bring to them. And that in itself is invaluable.
Think of it like a scanner scanning a barcode – the only difference is that, in this case, the information that pops up surprises and delights customers with details about your unique products and services. You can even create a game that customers can participate and join in with friends and family when they interact with your brand advertisement – increasing the chances of your ad going viral.
By enhancing your branding materials with AR, you add an additional layer of interaction between your business and customers, keeping them fully engaged throughout the entire customer journey.
Remember: more interaction is never a bad thing. Our Interaction Design Agency believes in going the extra mile for our clients to create innovative and sophisticated digital experiences that meet their specific business goals.
You too, can take advantage of AR to raise the user experience of your marketing campaigns. If reading about these ideas excites you, speak with us today to learn more!