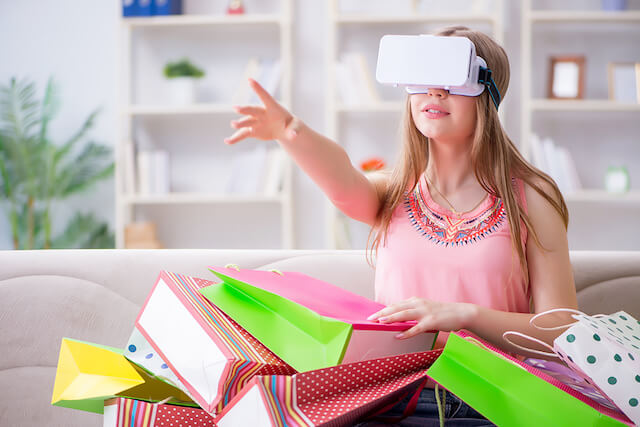 The pandemic has forced businesses to heavily reconsider the way that they have previously approached things. Digitisation, for example, has become the utmost priority. From universities shifting to online classes and virtual learning to companies switching to work-at-home set-ups with frequent meetings via videoconferencing software, the pandemic has made technology more vital than ever.
One type of technology that's become much more essential is virtual reality (VR), as well as to some extent, augmented reality (AR). Here's what you need to know about how AR and VR have become essential to businesses.
How Are Businesses Using VR and AR?
Together with VR, interactive augmented reality, otherwise known as AR, are being adopted across multiple industries.
In real estate, companies are letting potential renters and buyers take virtual tours of available properties on the market. This has made it much more convenient for anyone interested in renting a new place or buying a new home to check out multiple properties in a matter of minutes right from the comforts of their homes. As a result of this, homebuyers and renters can also complete their transactions, such as signing contracts online without worrying about their health and safety amid the pandemic.
The same thing is being done in conferences, events, trade shows, and even in retail. IKEA is an excellent example of a company that has adjusted well to the pandemic situation. Using their very own AR app, IKEA lets consumers see what a piece of furniture could look like when placed inside their homes using augmented reality. The best part is that their app is straightforward to use. All users have to do is to point their phone's camera to where they would want that furniture placed, and the app would "place" it there for them to view.
IKEA also has a "visual search" feature that lets users search for similar-looking furniture on IKEA based on other furniture. Other retailers are also doing something similar. By simply using their apps, users can now check how they would look like if they were using a particular shade of lipstick, whether or not a specific shirt or dress would be a good fit, or if a particular accessory would go well with their ideal outfit.
The possibilities of using AR and VR technology for business is endless. By working and collaborating with a virtual reality company, they can always find a way to apply these technologies to their businesses in an optimal way.
The Future of Virtual Reality
Virtual reality is here to stay. While virtual reality and augmented reality aren't the only ways to deliver convenience and value to customers from a distance, it is one of the best ways to accomplish both. This is especially true given the current Covid-19 situation.
If you are seeking to expand your business and move forward with innovative ideas, then you should talk to an expert that can help you with your needs. At IXEN Interactive, our priority is to help your business stay afloat during this difficult period through apps that can make use of virtual reality and augmented reality. We are an interactive design company with a vast collective experience that can help you create a stronger brand presence, as well as transition your business online.
We also offer essential mobile app development service so that your business can continue to develop an all-round experience with your customers. If you are ready to take your business to new technological heights, speak to us today and let us know how we can help!