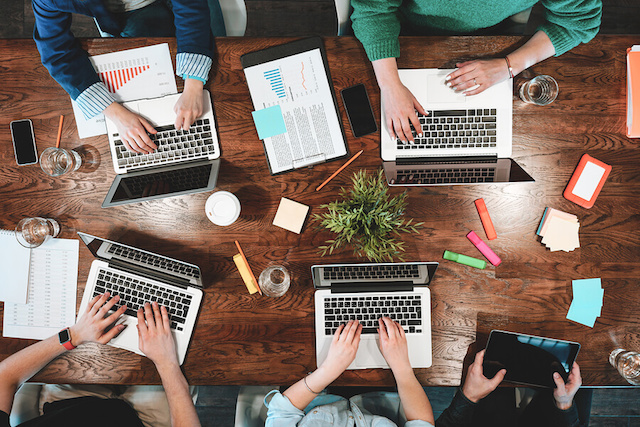 Whether you are looking for a creative digital agency to completely revamp your ecommerce website, or are finally ready to pump in the monies for mobile app development – the truth is that it shouldn't have to be hard to find the right digital partner that can help you achieve your business goals.
Thankfully, we are here to help! Below is a simple guide that we have compiled to help you weed out the substandard agencies from the authentic, awesome ones!
1. Look at case studies & client referrals
Doing your homework is always helpful.
Other than doing a quick search on Google for the best agencies in your area – be sure to look for actual case studies and client referrals, which are far more credible than going straight for the rankings on Google.
Make sure to go through all the case studies to see if the agency is aligned with the vision and ideas that you have in mind –  an outstanding portfolio of clients can mean that they are competent and able to not only meet deadlines, but execute and produce high-quality work consistently.
If you are looking to hire for ecommerce web development – make sure you are looking at websites that the agency has completed, and so on.
2. Look for awards and recognition
Awards and recognition can say a lot about an agency and what they specialize in.
While it doesn't mean that agencies without any awards are not up to par – it can serve as additional testimony to the work that the agency churns out for their clients.
Use this information to match any unique tools and solutions that they might have – and assess whether or not your company can benefit from it.
3. Get to know the people who are going to be working on your project
Agencies are made of real individuals – spending the time to get to know the people who will be working tirelessly on your project can be a great factor in the success of the collaboration.
During the initial brief, have everyone involved in the project present, and get familiar with their specific roles, skills and personalities.
4. Demand for full transparency
Complete transparency and open communication is key to a successful collaboration – choose an agency that has strong values and work ethics.
Especially if it's regarding a subject that you aren't familiar with, such as augmented reality app development – having full transparency on the timeline, goals and expectations to be met is critical.
Everything should be discussed properly and thoroughly from the very first meeting, and any doubts to be clarified immediately. If possible, all discussions and agreements should be put into email or paper. This way, both parties know exactly what has been agreed upon.
Landing yourself the right creative digital agency for your project may be tedious at the beginning, but diving in headfirst is a far worse idea.
Best case scenario, you will be able to find an agency that won't just deliver on their promises today – but continue collaborating with you in the future to create something really amazing for both your brand, and the world!