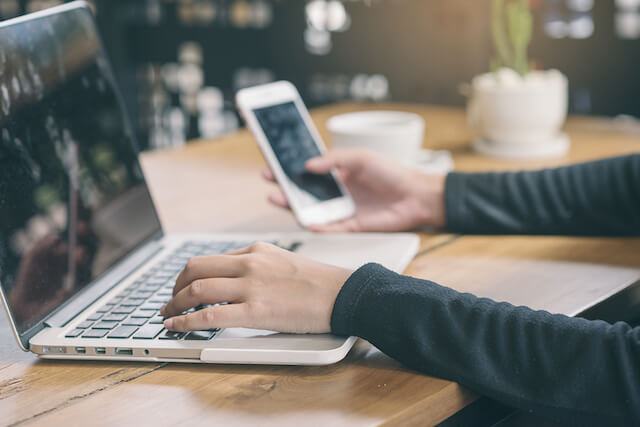 Do you know what's one thing that users will find themselves engaging with, long before they make the final decision to purchase your products and services? It's your online presence – a.k.a. your brand.
Branding is now pretty much synonymous with having an online presence – and taking the steps to build and maintain one is key to a successful business in the digital age.
Below, you'll find 5 tips on how you can improve the strength of your brand's online presence:
1. Work, work, work!
Building a solid online presence takes a great deal of time and effort on your part, and the results aren't always immediate.
When working on your online presence, remember to think about how to seamlessly integrate your website, social media, and offline persona. As long as it's a customer touch point, such as the tap of a phone – you have to put in the work to make sure that they all shout about your most important messages and what makes you different from the competition.
2. Reputation is everything.
Whether it's on your social media, mobile app, or website – positive reviews are what can drive customers to buy from you. While no one likes to receive a negative review; use this as an opportunity to gather feedback on what to improve on, as well as gain the trust of your customers by showing them your dedication to recover the relationship.
3. Work with a good agency.
Working with a reputable and experienced interactive design company guarantees that you are constantly working on your online presence – utilizing exciting and innovative technologies to surprise users and add value to the overall brand experience.
Whether it's using Augmented Reality (AR) to fully immerse your audience, or engaging them through mind-blowing interactive installations – there are plenty of ways you can reenergize your brand with the support of a dedicated team.
4. Talk to your audience.
Users appreciate when you take every opportunity to find them, get to know them, and go the extra mile to engage them. There are many tools and platforms that you can choose from – make sure to pick the one that tells your story the best, and is where your target audience spends the most time.
For example, if you want to tell your story via photos and videos, use Instagram. On the other hand, Facebook and Twitter may work better for regular updates and posts that tell your story in a shorter, more succinct manner.
Remember, every touchpoint is an opportunity to touch base with your customers, and remind them why they ought to buy your products and services.
5. Invest in a good website.
First impressions count – which is why we recommend that you consult with a Creative Digital Agency to oversee your ecommerce website design, and offer mobile app development services that help to grow your online presence.
It might take a while to figure out what works for your brand, so don't be afraid to experiment and try something new. More importantly, always keep track of important metrics to measure success and find the best course of action.
Remember, every brand is different. What worked for one brand might not necessarily work for yours. If you wish to create something truly amazing – contact us to tap into our range of solutions and methodologies today!