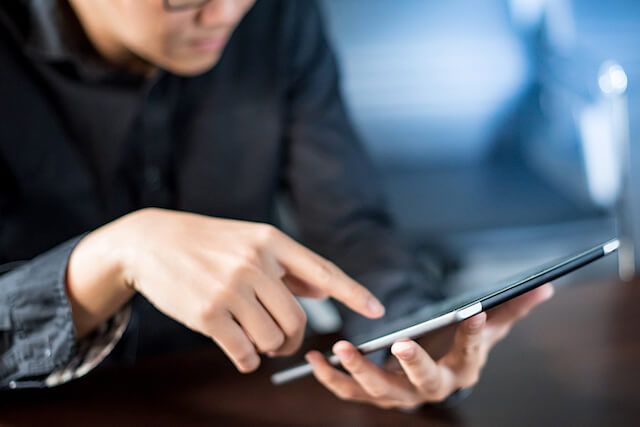 Many small businesses have relied on traditional advertising methods as they have proven to be working effectively after all this time. However, if you are looking to get the word out for your business through coupon mails, fliers, print ads and more, they may not be as effective as other marketing options. For small businesses to compete and thrive digitally in their industry, they should look to take the digital route.
For small businesses, the odds can be stacked against them when it comes to competing online. This is due to how large the marketplace is and how much easier it can be to reach out to more people. However, there are certainly ways for smaller businesses to compete against their bigger competitors. Here's how.
1. Focus on your website
Your website is the face of your company on the internet. If you are looking to make an impression with your customers and target audience, you should focus on your website.  With that said, look at the more important aspects of your website. For example, small businesses often make the mistake of not investing enough to ensure that their website loads quickly.
The primary purpose of tapping into the digital space for your business is convenience. Having a slow website defeats that purpose. Another important focus point apart from improving page loading times is to optimise it for mobile use. As more and more people shift towards using their smartphones to browse the internet, a mobile-friendly website can create more engagement for your target audience when they browse your products.
2. Make interesting blog content
Small businesses do not have the budget nor resources to keep up with other larger companies online. This is especially true for businesses wishing to rank their website first on specific valued keywords. However, instead of focusing too much on high rankings with your website, you should look towards making interesting content.
For example, your business blog can be an excellent source to garner organic traffic. You should craft content that addresses the needs of your audience, that is written in a way where the content is relatable, and shows readers that your business can be trusted. It is a great way to make the local market see your business as a viable alternative rather than as a smaller option compared to your competition.
3. Use social media wisely
Social media platforms are the most relevant to your business, considering they are where most of your customers are the most active. It is also the best way to ensure that your business is able to compete digitally. Tap onto popular social media channels like Facebook, YouTube, LinkedIn, Twitter, and Pinterest to appeal to your target audience and garner more views to your website and content.
4. Develop a mobile app
If you haven't been considering using a mobile app for your business, you should understand how it can positively impact your bottom line. With more consumers going mobile, they will seek a much more convenient option than business websites. This is where a mobile app development agency can help you design the right mobile app for your brand.
Many agencies have picked up new and interactive ways of creating mobile apps, such as Flutter development. Flutter's native performance allows for a quick and simplified development process while ensuring that companies have the right tools for an expressive and flexible user interface. Through Flutter app development, you can truly develop an app that will perform well and beautifully for your target audience!
Move Your Business into the Digital Space
Your small business does not always have to be small. Through digital means, your business can appear to be bigger by applying the tools and strategies outlined above. If you are looking to go above and beyond your competition, then our professional team at IXEN Interactive can help you develop a mobile app that best suits your needs.
As an interactive agency that focuses on assisting businesses in establishing their brand presence with mobile app development services such as Flutter development and enhancing their creative web design, we are prepared to help you move ahead of your competitors in the digital space.
Our experienced and professional team have all the tools they need to develop an integrated mobile app that allows you to engage with your customers and raise their satisfaction levels. If you are ready to further expand on your brand presence, you can reach out to us and learn more about how we can help you!