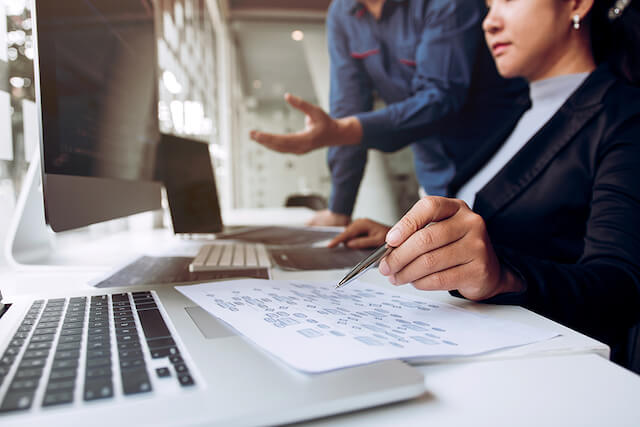 Your website is the face of your business online, no matter what industry it is involved in. Thus, it is vital to keep your website updated along with new posts and content. What small business owners may not know is that it can be easy to think that your website is doing okay if your business is doing well.
If you are unsure if your website needs an update, then we're here to help you set things right. Here are 4 tell-tale signs to know if it is time for your website to be upgraded and updated.
1. Your website looks old or is old
The look of your website is important. It should be kept up-to-date to remain appealing to today's consumers and provide a good representation of your business. You can always speak to a creative web design agency to apply certain minimalist web design elements to your website. Some elements include applying negative space, dynamic typography, and visual harmony to build an eye-catching site.
2. Your website is not mobile-friendly
The number of traffic coming in from mobile devices should grow for your business. Although mobile traffic might not end up accounting for the entirety of your website's traffic anytime soon, there are chances where some of your users are using a mobile device to view your website. This is because over 4 million people in Singapore own a smartphone for their daily uses.
Small businesses are recommended to build a modern website from the ground up that focuses and caters more towards mobile users as a whole.
3. Your website lacks app integration
Working closely with a mobile app development agency to create an app for your business that integrates your e-commerce website is always a good idea. Through app integration, users have another way of knowing more about your website and can browse your products and services. For online retail stores, this can help your users achieve further convenience with their smartphones.
RedMart is an excellent example, as they have transitioned under Lazada to focus more on online grocery shopping and delivery. By moving their services to a mobile app, they can reach a wider audience, provide greater convenience, and on-the-go shopping.
4. Your website has become cumbersome to maintain
Your website shouldn't simply be easy to browse for consumers, they should also be easy for your staff to use. If it has become challenging to work with your website, you should move to a more accessible platform where simple updates can be implemented easily. You can also switch to a more user-friendly content management system and upgrade your website for the convenience of your staff and your customers.
Upgrade Your Website Today
If you have found that the above-mentioned signs above do describe your website's current status, then you should look for other ways to improve your website. We here at IXEN Interactive offer creative web design services that can take your website to the next level. As an interactive agency, our team of interactive professionals are dedicated to upgrading your website so that you do not encounter these dreaded problems. In addition to our mobile app development services, we are also ready to make sure that your website has proper app integration to make it convenient for you, your staff, and your customers.
There are many ways you can upgrade your website, such as replacing stock photography with in-house photos, updating security and more. Contact us today and let us help you make your website better than your competitor's!