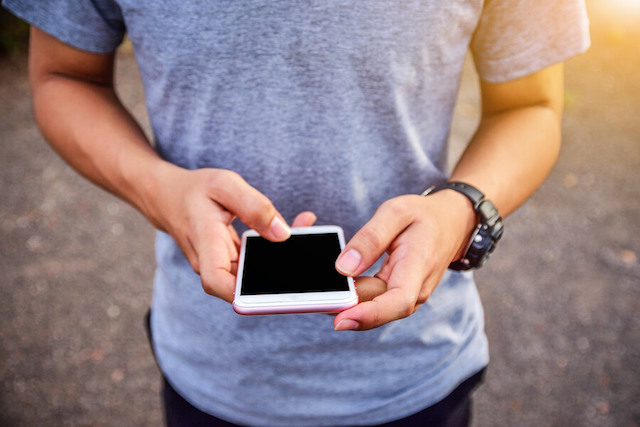 Gone are the days where mobile apps were treated as a novelty reserved only for the biggest companies. These days, even small businesses can benefit a lot from having a mobile app.
It was just 10 years ago when there were just 500 mobile apps in the App Store – fast forward today and you have an estimated 4.27 million apps for both Android and Apple users.
That can only mean one thing: more competition, and less visibility.
But this doesn't make it impossible to create an awesome app – below are 4 key elements that all winning mobile apps possess, and which we highly recommend you start implementing in yours.
Are you taking notes yet?
1. Focus on a core feature.
The best apps all tend to do one thing, and do it very well.
Reason being – placing a bunch of unnecessary frills and features only serves to distract users and negatively impact the app's performance.
A good question to ask before you start making your app is: what is the one value that I want my app to offer? What problem does it solve? How is it different from my competitors? Having a purpose and aim makes sure that you don't blindly put in the wrong features on your app that is irrelevant to users.
Start with a core focus first – you can consider adding on more features later.
2. Strong branding.
Your mobile app is essentially an extension of your business, i.e., it should represent what your brand is all about.
Just from the first glance alone, is your app able to capture the attention of users? Are the colors, design, and logo all chosen carefully to make your app inviting and engaging? This is where a Creative Digital Agency excels in – and why working with one can be useful in creating a single-minded look and feel of your brand across all platforms.
Ultimately, make sure that your branding is also aligned with your target audience as well – does your mobile app cater to their needs, and do they already enjoy consuming similar content?
3. Prioritizes User Experience (UX) and Design.
More than just a visually stunning design, having an awesome app means having an intuitive and seamless experience from start to finish.
User Experience (UX) is essentially the creation of products that provide meaningful and relevant experiences to users. User design on the other hand is just one facet within UX, and involves the details that lends itself to the way your app looks and operates.
In short, winning apps provide a logical path for users to follow, and generally follow the "Less is more" rule. A good app developer knows that if a particular element doesn't add value ­­ – it is simply removed. Otherwise, adding animations, sound effects, transitions, and other user-friendly buttons all add up to polish and fine-tune an app.
4. Regular updates and a solid marketing strategy.
No matter how out-of-this-world your mobile app currently is – ALL winning apps have a solid marketing plan behind their app in order to continue driving new downloads and constantly re-engage current users.
Creating an app is a long-term commitment – in order to succeed, you will need to continuously fix problems and provide fresh content that keeps users excited. By investing in original and valuable content, you turn your mobile app into an indispensable marketing channel that earns you the right to convert users into loyal customers.
If you have decided to work with a mobile app development agency – you're already halfway there! We utilize a 5-step process that includes maintenance for our clients, and also specialize in a range of interactive platforms such as augmented reality app development – consult us today if you are ready to create an awesome mobile app!