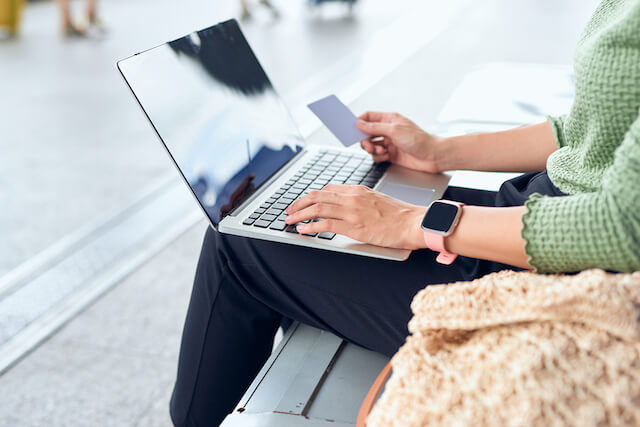 A company's website today speaks volumes about their brand.
It is likely the first place where majority of users will engage with you – and what happens during this time period can decide whether or not they will end up making a purchase – and keep coming back for more.
The best websites that see high conversion rates are able to present their business in a way that is valuable and relatable to users, and above all, puts the users' needs first over the overarching business goal.
Unfortunately, it takes only 50 milliseconds for users to decide if they like your website or not – and this leaves less time (and space) for you to grab their attention and entice them to stay.
This is why many companies decide to enlist the help of an ecommerce web development company to help them achieve this – although there are plenty of tips that you can easily do today to start optimizing your website for conversions.
Without further ado, here are 5 tried-and-tested tips to leave a good first impression on your website – starting with the basics of ecommerce website design.
1. Make sure that all your pages load quickly.
"One second."
Anything more than that and your website's bounce rate likely increases – and customers won't bother coming back.
Search engines such as Google also use page loading speeds to help them rank websites – the quicker your webpages load, the more likely that Google will rank your site higher on the search engine results page.
Users don't just want websites that load fast – they expect it. Here are some easy ways to improve your page loading speed:
Compress all your images before uploading
Choose the right hosting option for your needs
Utilize Google PageSpeed Insights tool to regularly run a performance test and track your changes
2. Make readable and user-friendly content.
A vital part of any website is being able to create valuable and enjoyable content for users.
Avoid using any industry jargon on your website, make sure that your content is bite-sized and easy to consume, and work with a team of writers or video producers to come up with a long-term marketing strategy that is aligned with your business objectives.
When it comes to website content, simpler is almost always better.
3. Streamline the design.
The overall design of your website should also tie in with your content to tell a story.
Industry experts claim that users tend to go through a page in an "F" or "Z" shape format – so structure your content and place the most important messages within these areas, including a call-to-action for users to take the next step should they like what they see.
More than just investing in a cool design – focus on building a strong brand that users will remember, even if they decide not to purchase right away.
If you find yourself still struggling with creating a strong online presence for your business – our interactive design company can help! With over 20 years of web design and development experience under our belt, we are able to combine both design and technology to enhance and optimize every element of your website.
From content creation, social media marketing, and even analytics and optimization – contact us today to learn more about our list of creative solutions!