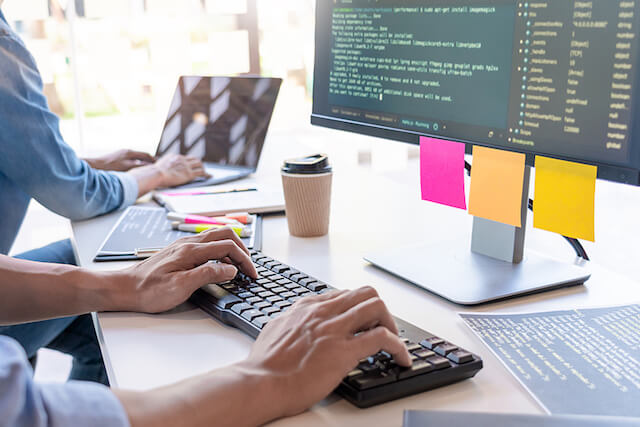 In a span of a few weeks and months, many businesses have started looking for ways to communicate and meet online with their team and their crew. This meant that meetings and conferences were all taking place online. Due to the COVID-19 outbreak, it could have lasting repercussions for the industry and the economy as a whole.
Nevertheless, you should seek to make do with what you have during this pandemic while managing your business at home. One such important aspect you should look at is the web strategy of your business. It is crucial for businesses to understand how to adjust to a new web strategy.
If you're ready to get started, here are a few tips for your business to make a pandemic-proof web strategy.
1 .Invest in e-commerce
As most people have come to realise the importance of social distancing and seek to avoid physical stores for the foreseeable future, making a sizeable investment in e-commerce functionality can significantly help your business. Not only will this aid with your business marketing, but it is also a relatively easy function to integrate into your web strategy.
The best part about e-commerce is how it can open up a whole new revenue stream for your business to benefit, both right now and in the coming future.
2. Continue to keep your customers updated
One thing you should not forget about is your customers. As your business continues to go through an adjustment during this pandemic, you should seek to keep your customers in the loop.
With the current situation, your customers should receive up-to-date information on your products and services. This means taking your business to social media, where the majority of people are at, and continue to keep customers updated with information as they come in. More importantly, you should also update your website regularly. You might even want to reach out to your customers via email and text message about the updates of your business.
This way, you can continue to build your brand reputation even when you move your business into the digital space.
3. Invest in employee communication tools
While working from home may not be as common in the past, it has become essential for all employees during this COVID-19 period. Dedicated communication tools should be at the forefront for your team, as emails and texts may not be the best for instant communication and meetings. Always keep in touch with your employees, especially when workflow can be affected when someone calls in sick or has to take time off for different reasons.
If your business has yet to begin with any employee communication tools, there are a few software tools out there to help you get started. For example, Slack and Zoom are great to help keep both you and your team connected with each other and stay updated on workload. You can also look into more remote scheduling tools to ensure your team can keep better track of all projects that are currently being worked on during the pandemic.
Seek Digital Help
This isn't the first time that a crisis of this scale has happened in the past. Human beings have the resilience to always bounce back after hard times. In the meantime, keep you and your employees safe during this challenging period as you work together to bring your business back on track.
Talk to an expert regarding your web strategy. At IXEN Interactive, we are an interactive agency focusing on delivering a strong and connected online presence for your brand and business. Our team of professionals provide a unique perspective, helping you to make the right decisions so that your e-commerce website can blossom and help you through these tough times. We also offer mobile app development services to ensure your e-commerce site has proper mobile app integration, and make it easier to engage with your customers and raise satisfaction levels!
At IXEN Interactive, we offer plenty of ideas, experience, and a track record of success to ensure that you can stay afloat and stay ahead of your competition during this difficult period. Contact us today and let us help you come up with a pandemic-proof web strategy!