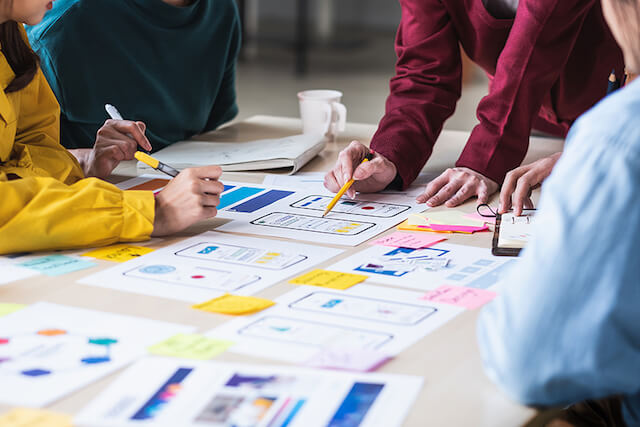 If your business is looking to dive into the market of mobile app, then Flutter should be your choice of mobile app development software. Flutter offers plenty of exciting benefits and advantages over other mobile app software like React Native.
Flutter is an open-source mobile app development software that first began in 2015, and recently gained the backing of Google. As its popularity continues to rise in recent years, Flutter may be one of the best ways to get your mobile app started right away.
Here are the 3 top advantages of Flutter app development over other mobile app software.
1. Reduces app development time
When it comes to the two distinct platforms, iOS and Android, it can be difficult to build the right app for both. For instance, a mid-sized Android app can sometimes take a longer time to release quality bug fixes or change certain visual aspects of the mobile application. While there are plenty of other software available, such as Android Studio, there may be certain feature limitations that disallow further customisation or change.
With Flutter, the software has plenty of ways to help you save on app development time. For example, their "hot reload" feature allows you to see applied changes immediately, giving you an idea of how to implement future features.
Through its wide range of accessible and easy-to-use widgets, Flutter allows app developers to customise and change layouts with ease. Flutter makes the app development process simpler, faster, and less worrisome, making it advantageous over other app development software.
2. Single codebase allows you to release it on both Android & iOS
One of the most critical parts of an essential mobile app development software is down to the ability to release on Android and iOS. While it might not seem like it, development time and costs are significantly increased when two distinct codes need to be developed and released on two different platforms. Thanks to Flutter's single codebase, you only need to work with a mobile app development agency for a single code that is able to perform well on either platform.
As Flutter uses a single codebase that is shared between Android and iOS, it allows your mobile app to look and perform well on either platform, making it simple to use in its development process. If you are looking to target your ideal audience in both Android and iOS platforms, Flutter can do so without any complications.
3. Allows your app to hit the market quicker
In a competitive market, a mobile app can help a business gain an edge over its competitors. This is where Flutter can be essential, as they can decrease the time it takes for your app to hit the market. In addition to the advantages above, Flutter requires fewer working hours for app development than it takes to develop for Android and iOS separately.
Due to the simple implementations and high performance on both Android and iOS, Flutter is able to enhance your mobile app's functionality and visuals, making it appeal to a wider audience.
Choose Flutter app development for your next mobile app
There are plenty of other advantages of choosing Flutter over other mobile app development software. Due to the value that is provided as well as its stability, you can significantly reduce the risk for your business when you choose Flutter.
If you are seeking an interactive agency to guide you towards your ideal mobile app, then we at IXEN Interactive are ready to make your mobile app a reality. Not only are we equipped with the knowledge and experience in mobile app development services, but our professionals and experts have the tools necessary to make it a success!
We also provide plenty of other essential services to help you further establish your brand, such as web design and web development services. Make IXEN Interactive your partner in creating the ideal business mobile app, and let us learn more about how we can help you forge a stronger brand presence online!