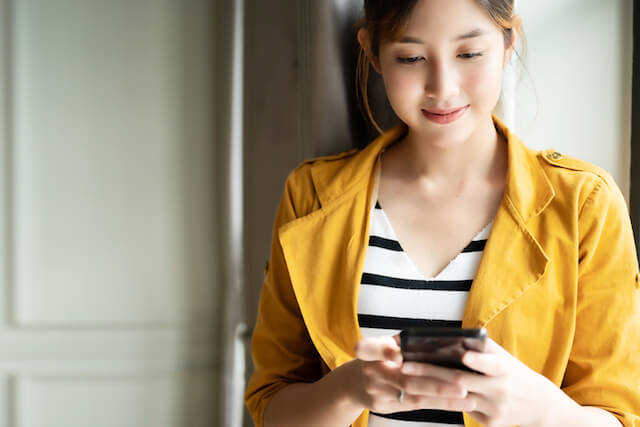 These days, it's no longer enough to make your website mobile-friendly. Instead, it's imperative that businesses consider investing in a mobile app.
Surprisingly enough, not all businesses see it that way. They believe that mobile-friendly websites are enough. True, mobile websites can and will help raise awareness of your brand and improve traffic. However, mobile apps can do both, and then more. Case in point, Amazon has both their designated website and a mobile app for its Prime users, making it easier to create personal connections with their customers.
Simply put, there's a ton of missed marketing opportunities by choosing not to establish a mobile presence via a mobile app. Here's why.
The Growth of the Mobile App Industry
It's estimated that mobile apps will generate as much as $189 billion in revenue by 2020.
Due to the COVID-19 pandemic, the current situation regarding the world's economy will undoubtedly be affected by this. However, the impact isn't expected to be as severe as most people believe. In fact, there's an argument to be made that, because more and more people will be on their phones and staying in their homes, mobile apps will only generate more revenue.
The reason for this is simple — mobile apps present a multi-pronged opportunity to market.
In addition to in-app ads and purchases, mobile apps allow businesses to utilise push notifications to constantly stay on top of their consumer's minds. Also, because mobile apps make your products and services accessible, you won't have to spend as much on advertising. Yet, at the same time, you could rake in profit from advertising by enabling in-app advertisement from other businesses.
The Value of Mobile Apps
1. Increased customer engagement
Mobile apps allow you to corral your consumers inside an exclusive environment where you can create meaningful and impactful connections. This helps reduce the noise and clutter commonly associated with traditional marketing methods. At the same time, a mobile app allows you to improve customer engagement with your brand.
2. Direct, personal, and customizable marketing channel
Using a mobile app gets you inside the door of your consumers. This means that you can personalise and customise your app so that it pushes only relevant and appealing information to your consumers. This type of directed marketing helps create an overall better experience for them and improves your brand awareness to your target audience.
3. Higher revenue
The monetisation potential of mobile apps is endless. You can constantly tweak your company's mobile app so that it is always bringing in additional revenue, one way or another.
Mobile Apps are the Future
There's no turning back. Mobile apps are the present, and more importantly, the future. Regardless of your industry, you can benefit from investing in mobile app development services with the help of a mobile application development company.
If your business has prioritised mobile apps as the forefront strategy in profit and performance, our team at IXEN Interactive can provide you with support in developing your mobile app, web design, and more. In fact, we will be with your business every step of the way so that you can create a mobile app that is suitable for your business. Our app development process starts with 5 simple steps, ensuring that your objectives are met with our team of professional designers and developers. A strong brand presence is important for your business, and we can guide you towards an integrated brand presence along with the right mobile app.
Moving forward, you won't just be building a mobile app to attract customers and improve customer experience, you'll be able to bring in higher sales, revenue, as well as an increase in customer loyalty. Contact us today and let us take your business to new heights!