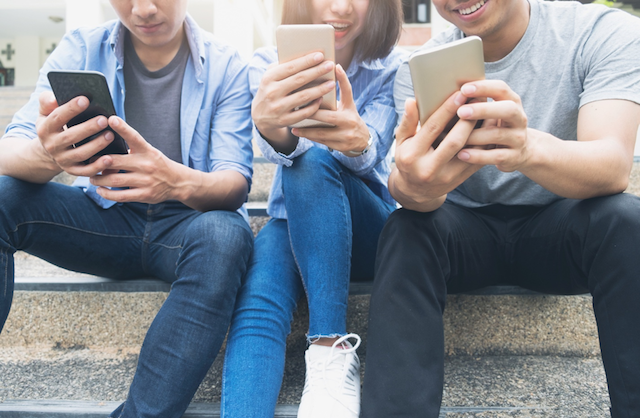 For small businesses, mobile apps are often considered as something that's "nice to have", but not necessarily important.
Many small businesses think that developing a mobile app is the least of their worries. They think that it's an unnecessary investment that will only cost them money and has little upside on their part.
Yet, when it comes to reaching out to the modern audience, very few channels do it better than a mobile app.
From increasing customer retention rates to improving the business's appeal to prospective customers, it's no wonder businesses both big and small are turning to a mobile application development company to work their magic. Here are 4 reasons why it might be time to invest in the best!
1.    Meaningful customer engagement
Creating a mobile app is a great way to keep your current customers engaged, while also reaching out to a much wider audience.
Once you have an app, you are pretty much in the pockets of your most valuable customers – and within reach at any time of the day. The only thing that you need to do now is to ask for permission to send notifications via your app about your latest products and promotions.
2.    Personalized distribution channel
A mobile app is the best way to personalize your communication with your audience, serving content that is most relevant to their lifestyles.
Using push notifications via your mobile app, you can engage your customers in real-time, and forge a bond that turns them from one-time consumer to regular patrons that become a steady source of income, as well as referrals.
Your mobile app also offers a platform for you to offer exceptional customer service – tackling any queries and complaints almost immediately.
3.     Your very own on-demand marketplace
On-demand businesses are all the craze these days, and companies of all sizes are fighting to get a chunk of a receptive audience that is willing to do business with them at the touch of a button.
With mobile apps, you can create an on-demand marketplace for your small business to help expand your business' reach. Consumers are constantly on-the-go and searching for new products and services to fulfill their needs, especially through their mobile phones.
Simply having a website in today's competitive digital world is no longer enough. Instead, complement your ecommerce web development with a mobile app to maximize the potential of your brand!
4.    Higher customer retention rates
Engaged customers are loyal customers – when your products or services are easy to access, you increase the likelihood of them becoming long-term customers.
By making the user experience more convenient, intuitive and seamless – you are positively impacting your first sale with a customer, and many more to come.
To prove this – a study with 500 companies that adopted a mobile-centric approach when selling to customers showed an increase in sales, of which 42% came from mobile apps!
With so many different mobile devices and platforms available, mobile app development and design can often be challenging. This is where our Creative Digital Agency can come in to help – with over 20 years of combined experience in building mobile apps for our clients, we can help you to harness all the benefits mentioned by implementing our tried-and-true, 5-step process!
The world has definitely gone mobile and isn't looking back – don't be that business that misses this prime opportunity and gets left far behind!