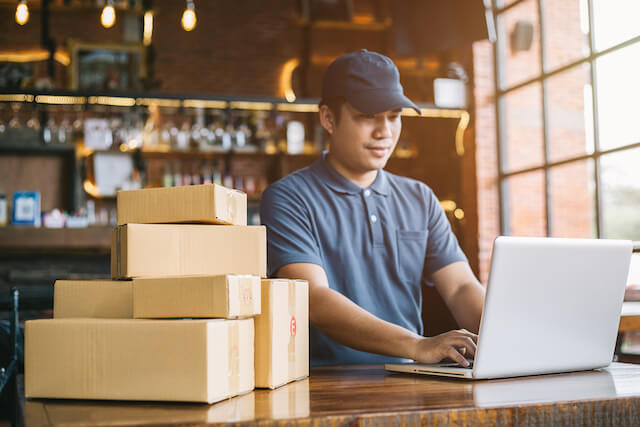 It is true that customers will often come and go. It is inevitable that you might eventually lose customers. However, that doesn't mean that you shouldn't try to retain them. After all, your customers are an investment, and after earning their business for the first time, you should always work towards retaining them.
Here are 5 tips on how you can bring retain customers and drive repeat online sales to your business.
1. Introduce a Loyalty Program
Rewarding customers for repeat purchases is a great way to increase the chances of them coming back to you. The best part about this is that it can be integrated into your company's mobile app. You can work with a mobile app development agency to see how they can optimise your site and keep track of consumers, so you can reward your loyal customers accordingly.
2. Under-promise and Over-deliver
Under-promising and over-delivering is a tactic employed by many successful businesses to boost retention rates. You no longer have to risking hurting your brand and reputation by over-promising. This service strategy ensures that you are striving for customer satisfaction by setting reasonable expectations and knocking them out of the park, thus bringing repeated and satisfied customers back.
3. Make It Fast and Convenient
Today's consumers seek for convenience and immediate delivery. Giving customers what they need now, or as fast as possible, helps guarantee that they will keep on coming back for more. E-commerce platforms such as Lazada and Shopee have integrated fast and priority shipping to ensure that users on their platforms receive their goods early and safely.
4. Make Use of User-Generated Content
The great thing about e-commerce is that it's relatively easy to integrate a social component to it. If you invest in an agency specialising in creative web design in Singapore that helps encourage users to share and generate content for your website, you'll enjoy sustainable growth for free. Not to mention, the kind of content that you receive from engaging your users is transparent and personalised, as well as incredibly insightful.
You can use the content to find out what your customers want and love. At the same time, potential customers know that the content didn't come from you, but from the people that were satisfied with your products and/or services.
5. Say "Thank You"
This might sound simple enough, but you'd be surprised as to how many consumers come back to a particular product or manufacturer just because of a positive experience such as being on the receiving end of a thank you. This may come in the form of customer service experience or exclusive sales and launches to show your appreciation to your customers.
There are many components involved in ensuring that the customers currently using your product or services are retained. That means mobile app development services and creative web design will be utilised, ensuring that you can build up a strong brand presence. This is where we, IXEN Interactive, can guide you towards better performance and higher profit with extended details and analysis. Our team of professionals also have experience in interactive installations to ensure that your business receives the best strategy when moving forward. 
Let our team of experts help you in making the right choice and increase repeat online sales for your business!