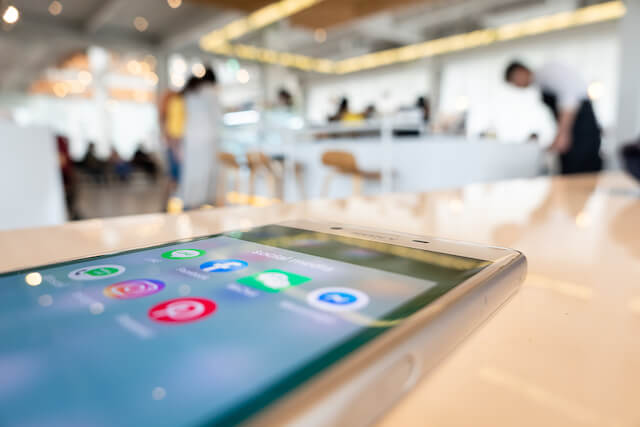 In the past, many businesses did not see the need for a mobile app. Many believed that their business could succeed without it. Small businesses, in particular, would opt for traditional methods than try out something that is commonly associated with larger corporations and bigger businesses.
However, in recent years, more and more small businesses are starting to see the benefits of mobile apps. Struggling businesses, for one, stand to benefit plenty from a well-built mobile app. Here are 4 essential reasons how mobile apps can help businesses succeed.
1. Targeted, personalised and customised sales and marketing
Small businesses could only dream of pursuing a targeted marketing and sales campaign in the past. They were more of an extravagance, and far from cost-effective. However, thanks to mobile apps, even smaller businesses can launch targeted campaigns where they can reach out to thousands of leads that have a high likelihood of turning a profit.
Mobile apps accomplish this by using built-in data-capturing features. By gathering information such as location, age, and other preferences, mobile apps can give businesses a much deeper insight into customer demand. Through mobile apps, you can focus efforts towards marketing and selling to people who are already looking at your products and services, or are seriously thinking about it, instead of catering to the masses.
2. Regular updates using Push Notifications
Push Notifications can be rather annoying for consumers. But, if utilised correctly, customers will come to appreciate regular updates from your business via Push Notifications. In essence, they are similar to email marketing. However, the only difference is that they are far more accessible.
More people open their smartphones more than they do their emails. By creating a precise, clear, and interactive message via each Push Notification sent, your business can increase the likelihood of generating sales and profit. Many businesses, such as e-commerce platforms like Lazada, use Push Notifications to send alerts to customers about deals and promotions, which is a great example of how to do it right.
3. Faster customer engagement and response
Mobile apps allow you to respond almost immediately to customer concerns and feedback. More importantly, mobile apps make it easier for your customers to reach out and engage with your brand in the first place. Using a mobile app, a customer can drop feedback, clarify their doubts, or ask for support with ease.
It's also relatively easier to integrate chat features and forms related to customer-support in a mobile app. In addition, mobile apps can capture data related to customer support where you can analyse and improve on how your business transacts and deals with customers in the future.
4. Enhanced visibility
Smartphones are essentially a part of everyone. Having a mobile app that acts as an online representation of your brand allows you to stay visible anywhere at all times. Hiring a mobile app development agency to create and develop a mobile app for your business is an investment that can pay off, both in the short-term and long-term.
If your business needs help on creating a mobile app, our professional team at IXEN Interactive can ensure that you receive optimum support for the development of your mobile app. As a digital creative agency, our role is to ensure that we can create the best mobile app that is most suitable for your business. We also understand the importance of establishing a brand presence online, offering mobile app development services, creative web design services and much more, ensuring that your business can rise to the challenge of your competitors.
Let us know what you aim to accomplish with your mobile app, and we will develop it with your business' needs in mind. After all, a mobile app that is personalised and customised to the feel of your brand can create a better representation of your business. Talk to us today and let us help you create the mobile app for your business and brand!