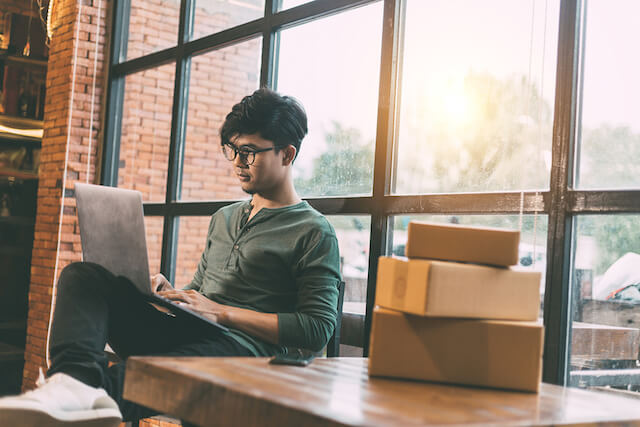 Nearly 7 out of 10 brands today use mobile apps to conduct their business.
Interestingly enough, having a mobile app is no longer just for big companies; but also for small start-ups and businesses worldwide.
Combined with a well-thought-out ecommerce website design, both these channels can dramatically boost profits and revenue to take your business to new heights.
How ecommerce can help to scale your business
It seems like just yesterday that shopping meant going down to a mall or boutique in order to get what you need.
These days, shopping takes place in the comfort of your own home, all thanks to websites and mobile apps. In fact, consumers are getting increasingly demanding, with higher expectations that brands cannot afford to NOT fulfill.
This is why if you want to scale your business, start looking into ecommerce web development; and allow your business to optimize the power of both a visually-appealing and effective website.
With the ability to customize each and every interaction on your website – you can further tailor your business to better support the needs of every individual user!
Lower costs
Compared to traditional brick-and-mortar setups, setting up a reliable ecommerce website is nowhere near as expensive.
This means that it's a relatively low-risk venture that yields far better results for your business in terms of its potential to reach out to the masses. By setting it up well, you can also bring in valuable traffic to a retail store, thereby increasing the number of revenue streams and touchpoints that potential customers will get exposed to.
Staying relevant
Ecommerce has grown by as much as 300% in the past few years alone, with the total global revenue expected to hit approximately $5 billion in the near future.
Businesses that don't have a website, or aren't working with an creative digital agency to create fresh and exciting experiences for their customers is going to eventually lose to their biggest competition.
Scale globally
Even if you are proud of being a "local" and "homegrown" business, you will eventually have to start expanding your business globally once you reach a certain point.
Investing in a great website can help to expand your business globally and find a new pool of customers who can relate to your business, even from thousands of miles away.
Not to mention, because operations are all done online – this makes ecommerce websites easy to monitor, adjust, and improve overtime.
Final thoughts
Regardless of business size, e-commerce is something that any company can tap into – whether it is merging both your retail and online store using captivating interactive installations, or creating a whole world for users to experience your products and services in a new way.
At IXEN Interactive, we combine both design and technology to deliver results to our clients, and help brands create compelling and unique websites using our in-house, 5th generation web application framework that stays true to their brand voice.
If you are wish to upgrade your Content Management System (CMS) to cater to your needs as a fast-growing company – we can help you to not just win the digital space, but the hearts of customers' as well!