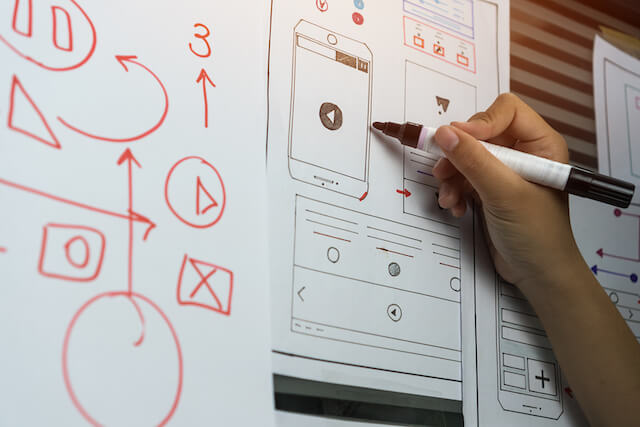 Going mobile should be a part of your company's strategy moving forward. That is, if it already isn't. For businesses with limited resources, it's often necessary to choose only one to prioritise between ecommerce websites and mobile apps.
Why Should You Focus Your Mobile Efforts?
The nature of your business and how you do business will dictate which one is worth investing more in.
For businesses and companies with mostly seasonal work, it's far more important to invest in a proper ecommerce website design as opposed to mobile app development services. This comes in handy when you need a robust and informative website that can educate and inform your customer base. On the other hand, if your company requires constant engagement from its consumers all-year round, a mobile app could be a better choice.
Constant Engagement
It's only natural for every company to want to maintain constant engagement with their customers. The only problem is that not all companies benefit from this equally. Every business has its own separate set of strengths and weaknesses. Thus, a business like a restaurant will benefit more from daily engagement as opposed to businesses that are seasonal in nature.
Despite the rise of mobile app usage, ecommerce websites remain useful. Another example is a business that sells a type of hardware that needs to be replaced every year or so. The business may be better off with an accessible mobile website that provides seamless browsing experience and shares more information about the products and services offered.
Acclimating Your Consumers
Introducing both a website and mobile app to your audience is ideal – and you can also analyse which one is more effective. For example, the communication app Discord is available on their website, with a desktop app and mobile app for all users.
Conducting extensive beta testing for early feedback is crucial. You shouldn't solely focus on building a perfect finished website or app. Instead, devote more time to creating a viable product so you can gather feedback from your customers as fast as possible. The more feedback you receive, the clearer it becomes which one benefits your business the best.
Understanding Your Business' Strengths is Key
It doesn't matter how large or how small your business is. Making a choice between investing in a mobile website and a mobile app all boils down to two things. Namely the strengths and weaknesses of your business.
A deep and thorough understanding of the strengths of your business will help you make the right decision with optimal growth and reach. Once you have understood what kind of industry your business is in and the best way to conduct business, you can adapt your strategy as you see fit. Making adjustments without knowing the strengths and weaknesses of your business is a waste of money. However, you'll be glad to know that ecommerce website and mobile app can also complement each other.
Should you decide to make the jump and incorporate both, then IXEN is your partner. Not only do we provide mobile app development services specialised in technology and design, but we also put priority in creating a stronger brand for your business. Along with mobile app development services, you can find your intended client and audience for better profits and higher performance.
Our varied services include social media marketing, professional web design improvements, and many more to aid your business in profits and a consistent online presence. Most importantly, we seek to give you all the time you need in making the right decision. Contact us today, and we can help you rise above the noise and your competitors!