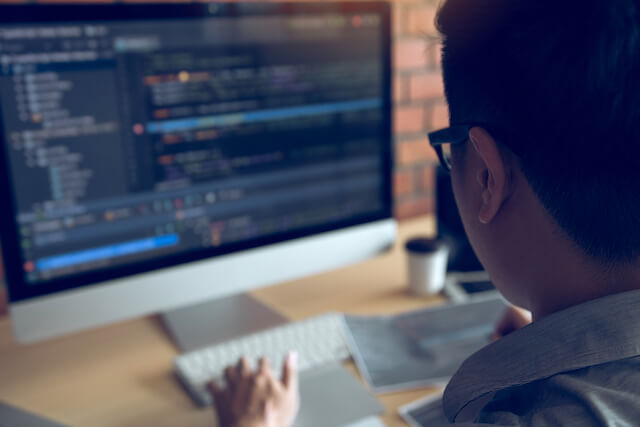 Optimizing your website to guarantee the best user experience possible can make a huge positive impact on your business' bottom line. The only question is, how do you go about doing it? How do you improve your business web design? Find out more on how you can turn mediocre website with improved designs that are appealing and easy-to-use for users.
1. Constantly tweak your website for optimal load times
Recent studies show that you lose 1 out of 4 browsers every time your website takes more than 3 to 4 seconds to load. In fact, Google has recommended that the optimal load time is 5 seconds or fewer on 3G.
Many businesses might not consider that load times are an essential metric. Don't make the mistake of not optimising your website for faster loading times. Work with a web design agency to provide better overall user experience and users don't abandon your site due to long loading times.
2. Constantly target and re-market to existing customers
The best businesses optimize their websites' marketing strategy to target current customers and increase the likelihood of repeat sales. An excellent example of this is reminding previous customers that there are still items left on their carts, or sending them notifications whenever one of the items that they left on their carts are on sale. Many e-commerce platforms such as Lazada, Shopee and Qoo10 do the same.
Re-marketing ads, as well as doing extensive email campaigns, are also good examples of strategies that can be used to re-market and target existing customers.
3. Don't forget your mobile users
The way people access the internet is ever-changing. Whereas desktops were king a decade ago, these days, people are mostly on their phones and tablets. With over 5.16 billion mobile phone users in the world, the market lies within the mobile app industry. Therefore, optimising your website for mobile users could prove beneficial for both your audience and potential customers.
4. Create an exciting landing page
The landing page is the first thing that users see when they're directed or redirected to your business' website. As such, you'd best make it count. If you ever need help, you can take a look at Khan Academy and Breather for some inspiration, which feature clean and minimalistic web design for better reading experience.
The characteristics of a good landing page include minimal distractions, a clear call to action, and a convenient way for customers to purchase or avail of your services afterwards.
5. Make your consumers feel involved
Testimonials and reviews are the perfect tools to attract today's audiences and make them feel involved.
Design your website so that testimonials are easy to spot and read, with the option for consumers to leave detailed reviews including photos of themselves. This is a win-win situation. Not only do you give customers an outlet to share their opinions and thoughts, but you also allow interested consumers to see whether or not your business' products and/or services are truly for them.
No matter what the nature of your business is, never skimp on a good and creative web design. At IXEN, our team of interactive professionals are ready to aid you in improving your business web design. Not only can we provide web design and development experience to create a stronger brand, but we ensure that your website loads faster to attract more users.
To learn more on how we can help you in improving your business web design, contact us today for our varied e-commerce and mobile app development services, including social media marketing, content creation and much more!