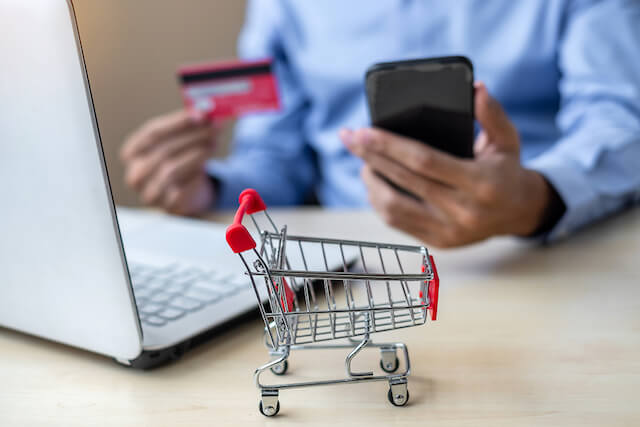 Back in the days, it was enough for an ecommerce website design to simply focus on being accessible. More focus was placed on making sure your customers are able to view and visit your website on their preferred platform. To some extent, this still rings true to this day. However, accessibility is no longer the only important factor.
The visual appeal of your ecommerce website is arguably just as crucial as its accessibility. With that said, we've decided to round up some of the best ways to help boost the visual appeal of your ecommerce website.
1. Double Up on Security Credentials and Certifications
As popular as online shopping is nowadays, it doesn't mean that consumers will be quick to trust in it. In fact, the opposite might just be true. In the eyes of the consumer, a website with minimal badges and/or security credentials is one that should be avoided. Meanwhile, having multiple trust badges on your e-commerce website, including but not limited to fully-secured SSL checkouts and money-back guarantees, among others, can help improve confidence and conversions.
2. Use Unique Product Descriptions
You'd be surprised as to how many e-commerce websites use the same product descriptions for multiple products. The same can be said for a wide variety of Amazon e-sellers and many others. The product descriptions can end up looking like copied content, which may turn off some consumers.
Without specific and unique product descriptions given, customers are not able to make an informed choice. They would like to know more about the product they are buying and how they can benefit from it. Invest time to put out specific and informative product descriptions that show off the unique qualities of each product and highlight their value so that your audience will be more drawn to making their purchase.
3. Invest in Professional Photos
They say that a picture paints a thousand words, and in e-commerce websites, this is certainly true. Use professionally taken photos and videos – this will also assure your consumers that you are offering high-quality products and services and your brand has a sense of professionalism. These pictures will also help to show off the product in a better light so customers know what exactly they are buying.
4. Quality Content
Complement your e-commerce website with blog content. This can help to draw in consumers to read and learn more, so they can make better decisions in engaging in your services. Quality content drives traffic to your website, thus increasing engagement and improving conversion rates and sales.
Final Thoughts
As you can see, the visual appeal of your ecommerce website has less to do with the actual graphics and more with what you fill it with. As they say, "less is more".
When dealing with ecommerce websites, it's best to focus on highlighting your company's different products and services in a way that you're able to answer any and all of your customer's questions.
Finding a mobile app development agency that also ensures a highly professional ecommerce web design and development couldn't be easier. At IXEN Interactive, our wide range of support for all platform can ensure that your brand retains a strong and consistent presence online while performing as it should. The visual appeal of your ecommerce site is especially important, and our team of expert designers and developers have all the knowledge and tools needed to aid your business in crafting the right visual appeal for your audience.
Contact our experienced and professional developers and designers today and ensure that the visual appeal of your ecommerce site can capture your audience!