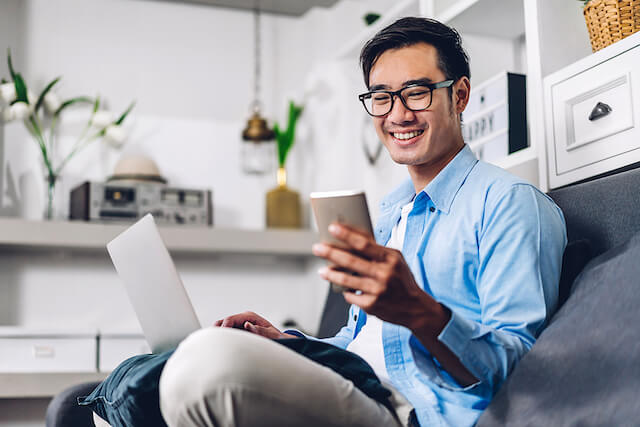 For businesses all over the world, including Singapore, mobile app development has become one of the most significant ways to ensure you can establish a strong brand presence. If your company is looking forward grow with an app, then you should take a look at Flutter mobile app development.
Flutter is open-source software development kit developed by Google, to help businesses looking to develop their first-ever mobile app. It can also aid businesses with mobile app development and capturing their target audience.
If you are looking to establish yourself in the mobile app market and expand your business, then here are 3 reasons why Flutter can greatly benefit your business.
1. Flutter can be released on both iOS and Android
Many businesses find that mobile app development can be difficult and costly as they have to plan for both Android devices as well as iOS devices. With Flutter, it is operated on a single codebase. This means that app developers only have to work on one version of the mobile app, and it will be able to run on both iOS and Android devices.
This ensures Flutter is beneficial to businesses as they are quicker to develop, and do not need additional software for two separate devices. Through Flutter, all you need is to focus on one single codebase, and you can be able to bring in your customers no matter the device that they use!
2. Flutter is extremely time-efficient
While Flutter can help you save on time in developing for two separate devices, it is also extremely time-efficient due to how quickly it is able to hit the market. Flutter allows you to gain a foothold against your competition, allowing you to gain constructive feedback from your clients your customers about your mobile app.
Flutter can also help you to greatly expand your market. With both an iOS and Android version of your business mobile app, you can reach your target audience and more!
3. Flutter offers low-cost mobile app development
When it comes to developing a mobile app, there are many ways where development costs can be raised. Some examples include the complexity of app development, the maintenance timeline, as well as developing additional codebases for different platforms.
If you are not entirely sure, here are a few ways mobile app development costs can be raised:
App design: animation, user interface, and free-flowing design
App functions: two-factor authentication, login
Hardware focus: developing for Android vs developing for iOS
App complexity: third-party integration, integration with Enterprise System
App maintenance: how easy it is for app updates & bug fixes
Unlike other mobile app development software, Flutter can lower the cost of application development greatly as it has a lower app maintenance, and a native-looking iOS and Android performance due to its single codebase.
There are plenty of popular apps that have been designed with Flutter, such as Alibaba and Hookle, making them great examples of what your mobile app can look like in the future.
Expand your market with Flutter mobile app development
If you are ready to expand your market base, then you should opt for Flutter app development and get started in designing your ideal business mobile app.
To ensure that you have the right support, experience and tools, we at IXEN Interactive offer mobile app development services that are ready to help your business engage with your target audience. As a digital creative agency, we can help you create, tweak and plan the release of your mobile app so that you can jump ahead of your competitors in your market.
We specialise in wide range of services that a mobile app development agency offers, alongside essential web design and web development services to help you continue to build your brand presence online. Contact us today and let us know how we can help you bring your business to the next level!