GROHE – Interactive Product Showroom @ GROHE SPA Flagship Store Singapore.
What We Did
Product knowledge and interactivity had to be incorporated into the showroom from its user experience (UX) design seamlessly. Products of interest could then be shared by the customer through email with their friends and family.
Radio Frequency Identification (RFID) Enabled Tagging Technology
Customers can tag products in the showroom that they are interested in by tapping the mobile device directly onto the product. They can also tap on the signage outside a demo show suite to get a list of product that is displayed in that suite.
Interactive Table
If the visitors wish to view their saved collection at the store, they are able to display onto the interactive table simply by placing the mobile device near the table. They are also able to email or QR code to download their curated lists form the interactive table or directly from the mobile app.
You can also watch GROHE – Interactive Product Showroom as well as other videos on our YouTube channel, check out our recent works or learn more about our mobile app development services on our website.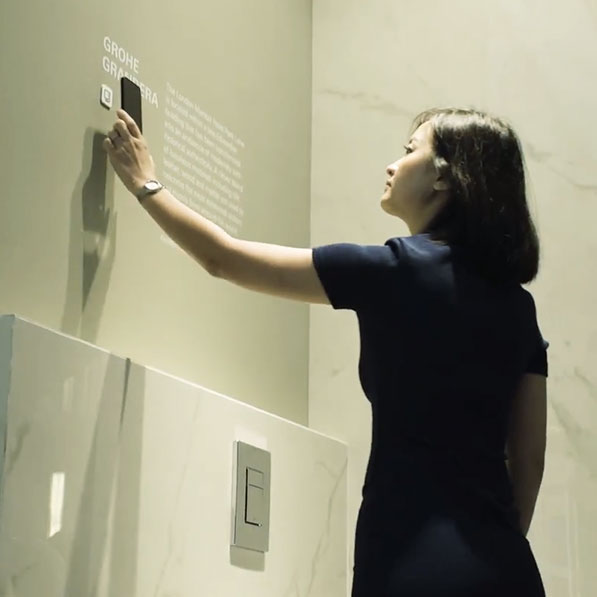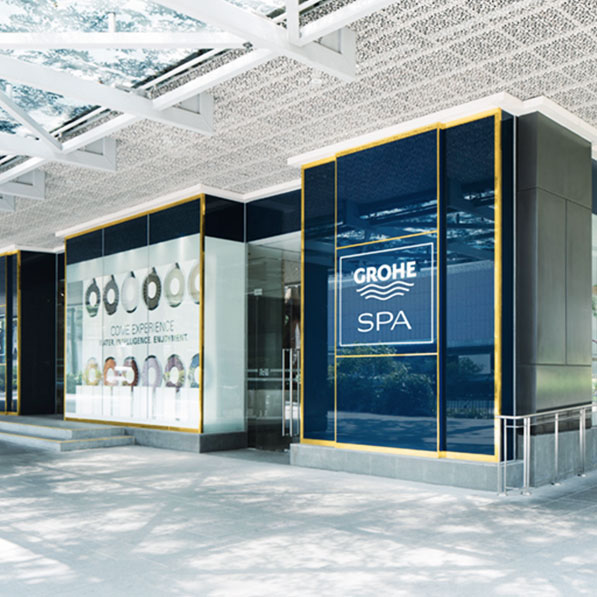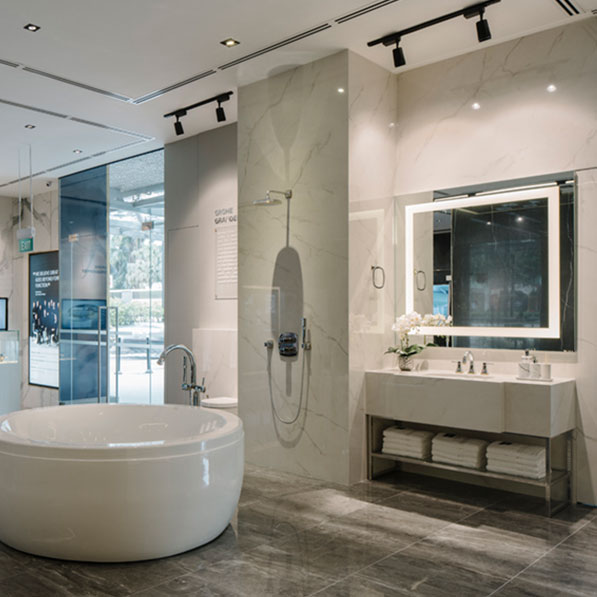 RFID Product Showcase
Visitors can learn more about each product displayed and get detailed specifications as they walk through the store, tagging products and emailing the desired information to themselves immediately.
Photos courtesy of GROHE Pacific Pte Ltd